Colt Johnson and his mom Debbie confronted his Brazilian exes in Part 1 of the 90 Day Fiancé: Happily Ever After Tell All. After addressing Colt's most up-to-date breakup, Debbie slammed his ex-girlfriend Jess Caroline and referred to as her a "liar" to her face.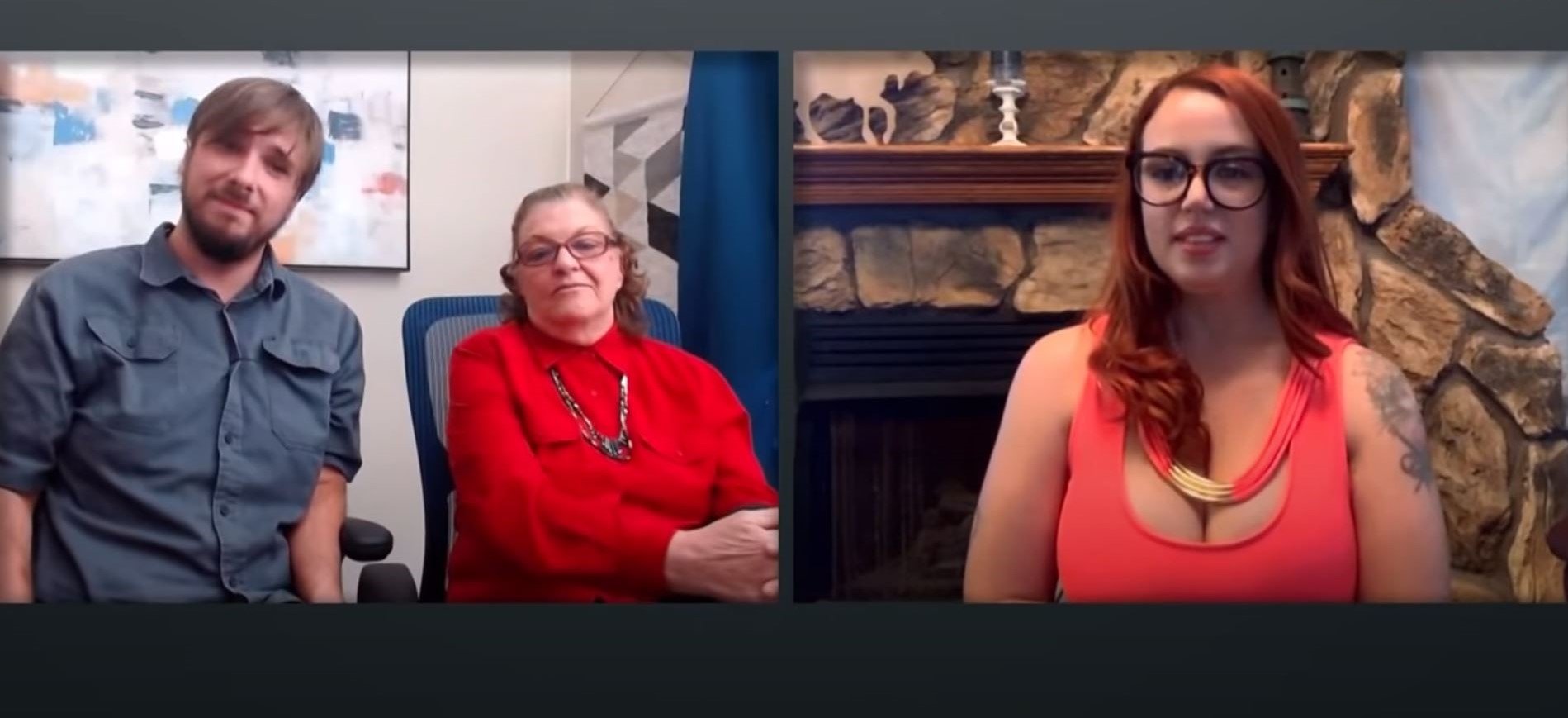 As seen on this season of '90 Day Fiancé: Happily Ever After,' Debbie by no means authorised of Jess
When Colt advised Debbie he was relationship Jess earlier this season, she instantly had her suspicions. For starters, the Chicago-based nanny was from Brazil like his ex-wife, Larissa Dos Santos Lima. And, earlier than heading to Brazil to go to Jess' household, Debbie discovered that Colt had been sending her cash.
But Debbie's greatest concern was that she believed Jess was making an attempt to marry Colt for a inexperienced card. "I'm really worried that Jess' intentions are to marry Colt and have babies and become a citizen of the United States," Debbie advised 90 Day Fiancé: Happily Ever After producers. "I don't think Colt is really aware of the plan if that is the case."
RELATED: '90 Day Fiancé' Stars Larissa Lima and Jess Caroline Drag Colt and Debbie Johnson During Tell-All — 'We Are Not Friends Here'
Eventually, after Jess discovered that Colt was texting different girls and dwelling with Vanessa Guerra, she dumped him. At the time, Colt admitted that he lied to Jess and was a foul boyfriend. But when Debbie went after her in one of many ultimate episodes of the season, he didn't come clean with a lot of the blame.
"She went after you hook, line, and sinker," Debbie advised Colt. "She used you from the beginning. I think she wanted citizenship. I think she wanted a green card. She was using you, and you don't need that kind of relationship."
Colt reunites together with his exes on the '90 Day Fiancé: Happily Ever After' Tell All
In Part 1 of the 90 Day Fiancé: Happily Ever After Tell All, Colt and Debbie are reunited with Larissa, her boyfriend Eric Nichols, and Jess. But simply because the dialogue will get began, Debbie and Jess get right into a heated trade.
Jess pokes enjoyable at Debbie's crimson shirt and calls her a "devil" and a "demon." Debbie claps again and tells host Shaun Robinson that she would select Larissa for Colt a "thousand times" over Jess any day. And then she claims that Larissa and Jess are in a "club" that's making an attempt to destroy Colt.
RELATED: '90 Day Fiancé' Star Jess Caroline Claims She Lost Her Job Because of Colt Johnson
"Shaun, they are in a club, that's out to kill Colt's relationships," Debbie says. "They're so angry at him that he dropped them, that they have this club, that they talk to each other — But these two are best friends."
Debbie calls Jess a 'liar'
As the 90 Day Fiancé: Happily Ever After Tell All continues, Jess and Larissa yell at Debbie and Colt, and inform them to "shut up." Larissa claims they don't have any morals. And Jess repeatedly reminds Colt how a lot he lied. But once more, not addressing his personal lies, Colt slams Jess and accuses her of making an attempt to alter him.
"Jess, looking back and thinking back over our relationship, you wanted to change me, you wanted to change the way I live and everything about me," Colt says. "You didn't love me and that's fine, but don't act like you were the best girlfriend."
RELATED: '90 Day Fiancé': Colt Finally Admits Debbie Needs to Stop Interfering In His Relationships
Jess defends herself and admits she actually liked Colt. And when he asks her what she liked about him, she says she liked being in a relationship with him "alone." But Debbie interrupts and tells Jess to her face that she isn't telling the reality.
"She's a liar," Debbie exclaims. "She's a liar."
After listening to this, Jess tells Debbie to "shut up," as a result of she's not speaking to her. Debbie decides she now not desires to be part of the dialog and leaves.
The different girl in Colt's life, Vanessa Guerra, is slated to make an look in Parts 2 and three of the Tell All. It can be fascinating to see what she has to say to Jess, and whether or not or not Debbie will return for the dialogue.