Avatar: The Last Airbender ended after its third season, leaving followers glad with the story and its pacing. However, present author Aaron Ehasz not too long ago revealed that Avatar virtually had a fourth season. And an enormous a part of that fourth season would have been Azula's redemption arc — maybe not too not like Zuko's story line. Ehasz took to Twitter to element what which may have appeared like.
We may have seen a fourth season of 'Avatar: The Last Airbender'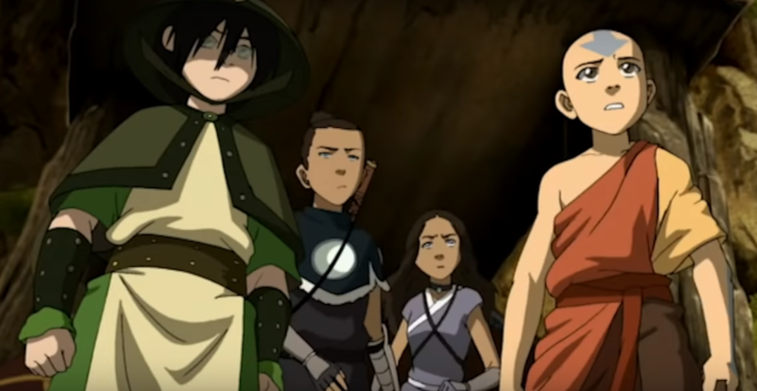 RELATED: 'Avatar: The Last Airbender': Netflix Claims Sokka and Toph Had Suyin, Fandom Reacts
Aaron Ehasz chatted with Den of Geek concerning the fourth season of Avatar: The Last Airbender that just about was. According to Ehasz, a fourth season was all the time a risk in his thoughts.
He instructed the publication, "In my mind I was always thinking this was going to be a four season arc. Mike and Bryan's initial plan was three seasons, but there was a period where they were open to the possibility of a fourth season. There was a period where Mike said, 'Hey, can you run season four?' Then some of those plans got interrupted."
Ehasz advised that Aang may need spent a while in the course of the fourth arc scuffling with what he took into himself when eradicating Ozai's skill to firebend. He mentioned, "My feeling about that was like there's always a cost, right? There's always some balance. You can't just be like I'm the Avatar, taking your powers away. It's a great power, but part of it is you just took all this evil into you. To take it away from someone else you're holding onto it to protect the world."
Azula had a redemption arc coming
However, that's not all that Avatar: The Last Airbender followers missed out on in a fourth season. Aaron Ehasz took to Twitter to element how he aimed to incorporate a redemption arc for Azula within the fourth season.
He wrote, "I all the time meant for [Azula] to have a redemption arc within the story of [Avatar: The Last Airbender]."
Ehasz continued, "Longer and far more complicated than Zuko's. She had not bottomed in the end of season 3, she had further to go. At the deepest moment in her own abyss she would have found: Zuko."
He added that Zuko would be capable of apply a lot of what he realized from Uncle Iroh to assist his sister. He wrote, "Despite it all, her brother Zuko would be there for her. Believing in her, sticking by her, doing his best to understand and help her hold her pain that she can no longer hold alone. Zuko — patient, forgiving, and unconditionally loving – all strengths he gained from Uncle Iroh."
Ehasz went on to say, "That's how she would have gotten out, and changed. With the faith and love of someone she had hurt, but who stuck by her anyway. Just as he had been saved by faith and love from someone he had hurt, but who stuck by him."
'Avatar: The Last Airbender' followers react to the information
Many followers of Avatar: The Last Airbender appeared to benefit from the thought of an Azula redemption arc. One fan replied to Ehasz tweets with, "Aaron if you ever decide to pull a samurai jack and want to make this arc and the story of season 4 happen someday (whatever type of media it is) just know that there are many of us willing to help fund you and make this dream a reality (for all of us)."
"As an enormous fan of Avatar: The Last Airbender, thanks SO MUCH for sharing this glorious thread and your concepts for Azula. Zuko is my favorite character within the collection and it's nice to listen to your ideas about Azula. It was fairly tragic the place Book three left her character," added one other fan.
One fan requested if this could be included within the upcoming live-action remake. They requested, "Could this occur within the new netflix collection? I'm undecided how concerned you might be because you're doing The Dragon Prince but when the beliefs of this have been shared between everybody might be one thing you'll be able to lastly present."