The Beatles and Bob Dylan are two of the artists who revolutionized rock music within the 1960s. It's no secret the Beatles sometimes took affect from Dylan. Dylan was all too conscious of the affect he had on the Fab Four.
Dylan had fairly the response when he first heard the Beatles' traditional album Rubber Soul. In specific, the observe "Norwegian Wood (The Bird Has Flown)" provoked a lot of emotions in him. He informed somebody the music actually belonged to him.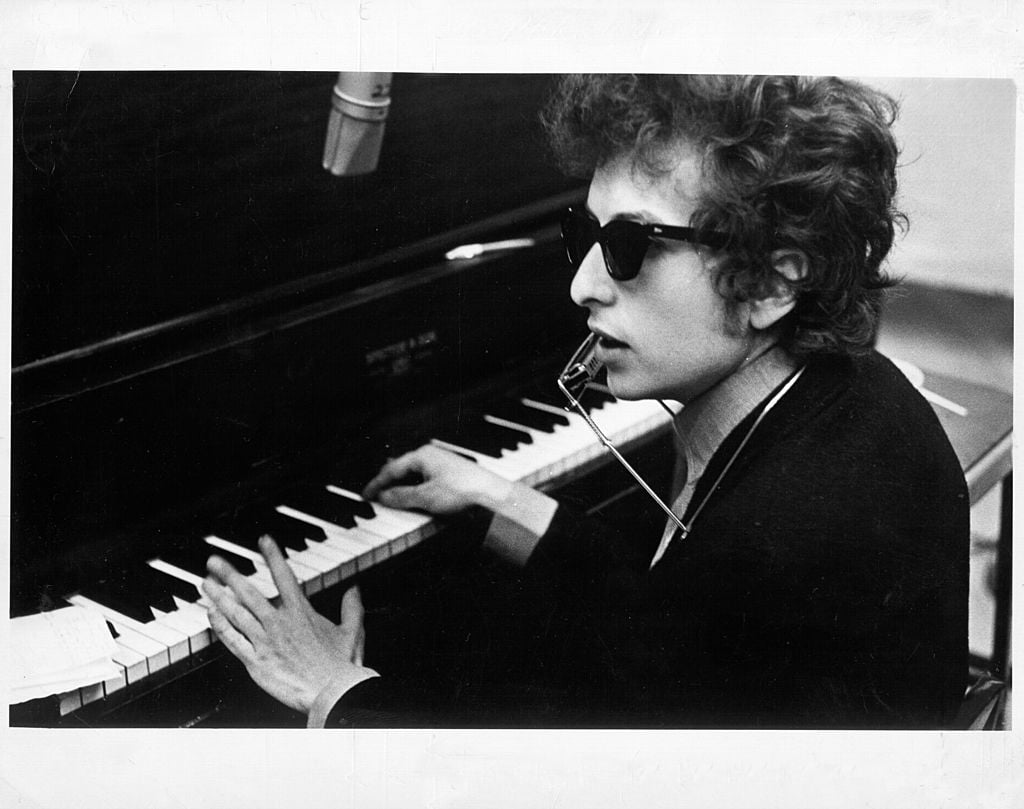 Bob Dylan didn't like when others took affect from him
In the 1960s, Dylan felt different artists like Sonny & Cher had been taking affect from him. He was proper, as Sonny & Cher's signature hit "I Got You Babe" was instantly impressed by Dylan's "It Ain't Me Babe." When Dylan heard Rubber Soul, he felt it was yet one more instance of somebody co-opting his musical type.
Rather than take this in stride, Dylan was slightly upset to see John Lennon take inspiration from him. Referring to Rubber Soul, Dylan stated "What is this? It's me, Bob. [John's] doing me! Even Sonny & Cher are doing me, but, f*cking hell, I invented it." Dylan appeared notably incensed by the Rubber Soul observe "Norwegian Wood."
Bob Dylan writes a response to 'Norwegian Wood'
Dylan felt that he owned "Norwegian Wood" as a result of his music influenced the music. Dylan needed to take possession of "Norwegian Wood" in his personal means. He did this by writing and recording a music known as "4th Time Around."
"4th Time Around" is a satire of "Norwegian Wood." The two tracks have related instrumentation however very completely different lyrics. Whereas "Norwegian Wood" is heat and welcoming, "4th Time Around" is a bitter music.
It ends with the road "I never asked for your crutch / Now don't ask for mine." This line may be interpreted as Dylan telling John to not use his type as a "crutch." John might have gotten the message, because the Beatles post-Rubber Soul albums function much less of a Dylan affect.
Al Kooper and John Lennon react to '4th Time Around'
When Dylan completed "Fourth Time Around," his fellow musician Al Kooper stated it was too much like "Norwegian Wood." Kooper stated he was anxious the Beatles may sue Dylan. Dylan stated "Norwegian Wood" was his music within the first place, so a lawsuit was out of the query.
Over the course of his profession, John had many superb experiences. One of these experiences was listening to Dylan play for him privately. Dylan as soon as performed "4th Time Around" to John. John informed Dylan he didn't like "4th Time Around" a lot. That's fairly fascinating contemplating it was primarily based on a Beatles music John wrote!
However, John gave a extra blended appraisal of the music in a 1968 Rolling Stone interview. He stated "I didn't like it…I was very paranoid. I just didn't like what I felt I was feeling – I thought it was an out-and-out skit, you know, but it wasn't. It was great." That's a blended appraisal if there ever was one!
Also see: Beatles: Why Bob Dylan Said 'Yesterday' & 'Michelle' Are 'Cop-Outs'