Captain Lee Rosbach wasn't kidding when he stated he would make some modifications on Below Deck. From communication breakdowns to general cluelessness, Rosbach is on the level the place he's prepared to fireplace just a few crew members.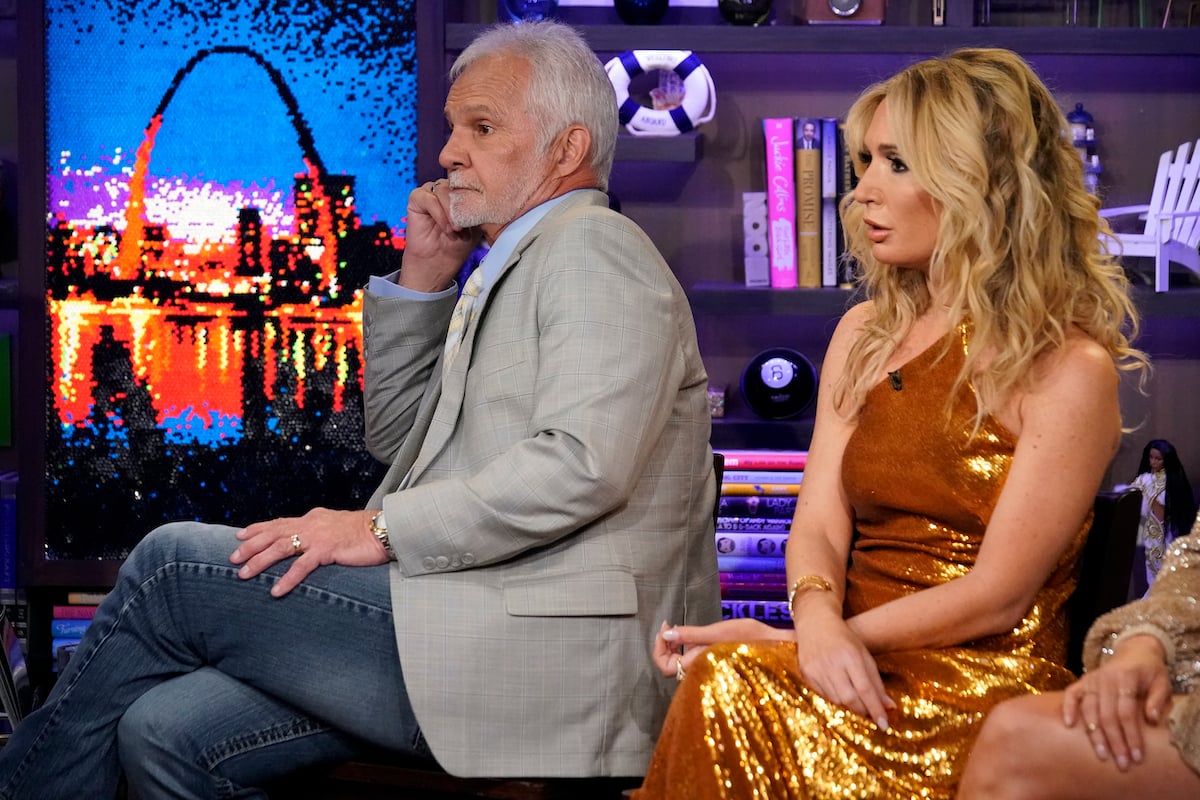 Only just a few crew members managed to flee Rosbach's ire. New stew Ashling Lorger, bosun Eddie Lucas, deckhand Isabelle "Izzy" Wouters and chef Rachel Hargrove all acquired reward from Rosbach.
However, chief stew Francesca Rubi was informed to decelerate and do a greater job of delegating. "Francesca, you are still spreading yourself way too thin and the details are falling thru the cracks," Rosbach wrote in his weblog. "When Liz told you that dinner had changed locations, you probably assumed that she told the chef, when in fact that didn't happen? But you didn't double check it so it threw everything off. That's what I mean when I say you are doing too much."
Elizabeth Frankini might not have her second strip for lengthy
Rosbach wasn't thrilled with the dearth of communication between Frankini, Rubi and Hargrove. In reality, Rosbach even shared that he wasn't positive Frankini deserved the second stew place.
"Liz, why would you say you were going to pack the sunscreen and then not do it," Rosbach wrote in regards to the sunscreen debacle. "Same with the drinks. 7 journeys again to the boat for one seashore tour is unacceptable and also you have been informed what to do, you simply didn't do it.
RELATED: 'Below Deck': Captain Lee Reveals Why Docking the Boat Was a Challenge
"Why would you know that dinner was moved and not tell the Chef, the one who is responsible for dinner," he continued. "Ok, maybe you thought that telling Chess was enough, but you could've said, do you want me to inform Rachel? And that's why perhaps you don't deserve that 2nd stripe. And your response is I don't know and I'm sorry. No, I'm sorry and that's not going to cut it. I hope to see a massive improvement from you going forward."
Captain Lee isn't proud of 2 of the deckhands
Lucas and Wouters are the one two crew members from the deck workforce that earned reward from Rosbach. Hough and Coopersmith have been dragged a lot in his weblog, it wouldn't be surprising if both crew member ended up getting fired. Rosbach indicated that each crew members must put in additional work in the event that they need to keep.
RELATED: 'Below Deck': Captain Lee's New 'Dream Team' Doesn't Include Chef Ben for the First Time
"James, now you are really starting to get on my last good nerve," Rosbach addressed Hough. "Your lack of attention to anything that doesn't have a skirt is not going to cut it. You not doing your job on the deck the night before putting the whole crew and charter guests behind for the whole day, all because you don't give a sh*t. Well, that's going to stop."
The nap Coopersmith took bought on Rosbach's nerves. "You better get your head in the game or the only heavy lifting you will be doing is your luggage at the baggage drop off at the airport when you fly out of here," Rosbach warned. "Don't get me wrong, you don't seem like a bad guy, but you have no work ethic. And you take a nap while your crew mates continue to work and do your share of the job. You are so lucky that Eddie didn't tell me that."