Below Deck viewers white-knuckled their means by way of the newest docking dilemma as Captain Lee Rosbach demanded quiet from the inside staff on the radio.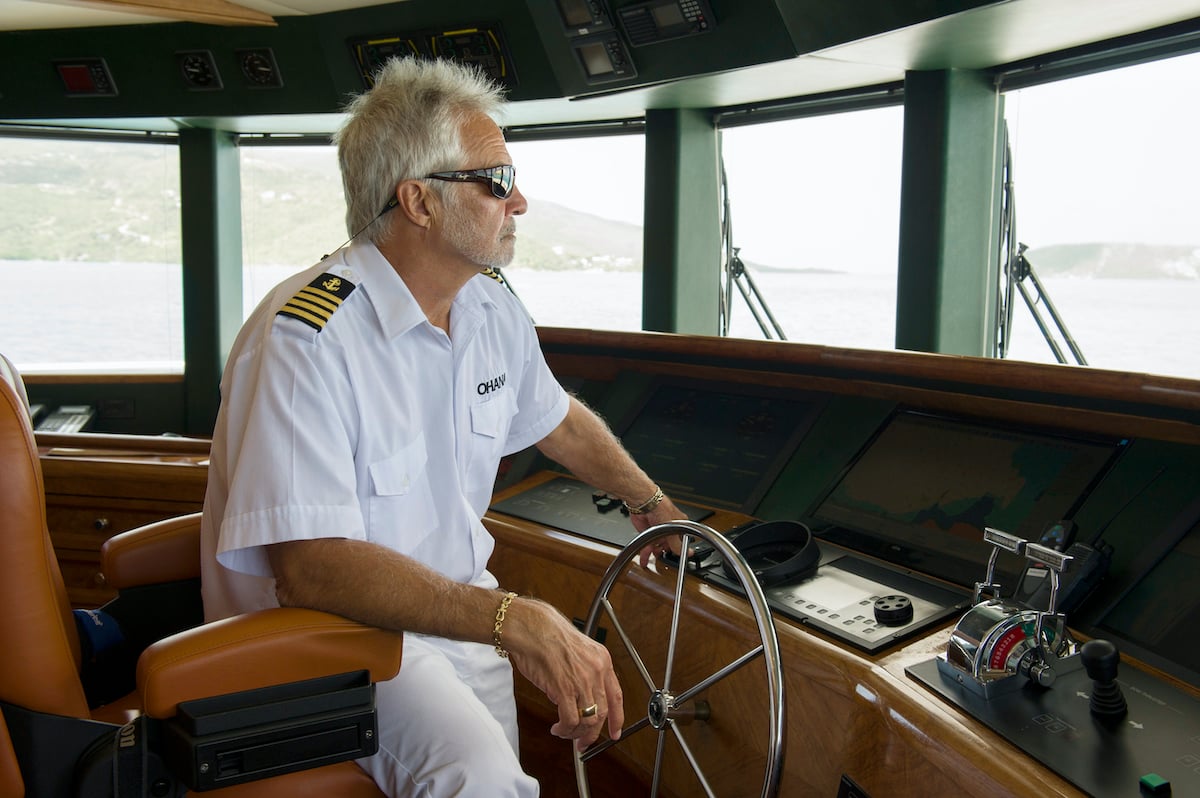 Rosbach appeared tense as he guided the large yacht towards the dock. He requested for quiet on the radio from the inside staff so he might hear distances being referred to as by bosun Eddie Lucas. Unfortunately, the inside staff didn't know Rosbach needed a diminished quantity of radio chatter. He turned livid when his radio lit up as he tried to pay attention.
He shared what he was coping with in his weblog and why docking was particularly difficult. Rosbach additionally named his episode forged roses and thorns too.
Wind and shallow water made for difficult docking
Viewers have watched each Rosbach and Captain Sandy Yawn from Below Deck Mediterranean cope with docking the superyacht below irritating and fewer than perfect situations. Rosbach defined in his weblog why situations have been particularly tense.
"I just want to say something about tonight's docking," he shared. "It wasn't the prettiest, but it was effective. Our goal was to get to the dock with no harm and no damage. Mission accomplished."
RELATED: 'Below Deck': Captain Lee and Chef Rachel Refute Charley Walters' Claim That Producers Told Him To Be Demanding
"The issue with that specific area is when I'm spinning the yacht around there is nothing but shallow water all around me, and if I let the current or wind or tide move me outside of 6 feet on either side of the boat, I run the risk of grounding the vessel, and that's when things get expensive and ugly," he defined. "Just so you know. But the crew came thru, so kudos to them."
Which crew members are on Captain Lee's radar?
A couple of apparent crew members made Rosbach's "naughty" listing this episode. Unfortunately, deckhands Shane Coopersmith and James Hough have been each on the receiving finish of a few of Rosbach's sharp criticism. "Shane, Eddie is right, if you don't have a sense of humor, you should probably not be with this crew because it's not going to be easy on you if you don't develop one. It seemed obvious to everyone but you that it was raining already when you announced to all that it looks like rain."
Hough didn't fare a lot better. "James, James, James, is that really all you ever think about is having a shag, or a wank, or some other form of rule breaking fun as you put it," Rosbach wrote. "But you still remain a mystery to me. You talk about being on holiday all the while you are still getting your work done. I like that, it's just hard to figure out."
RELATED: 'Below Deck': Captain Lee Reveals the Ultimate 'F**k You' To the Captain
Rosbach famous that transferring Isabelle "Izzy" Wouters to the deck staff was a sensible transfer. Plus he recommended how chef Rachel Hargrove pushed forward regardless of calls for from the friends. He additionally hopes that chief stew Francesca Rubi can get right into a groove quickly too.
"Chess, I think you are stressing a bit too much," Rosbach noticed. "And I totally get why. New boat, new Captain, new crew, and duh? We are on TV. You set the bar as high as I do, and that's a good thing. We are going to work on getting your crew sorted out, and I think that Ashling is going to be a real asset to you, but as we noticed, she will have some trouble getting used to the time change and the jet lag."
Below Deck is on each Monday at 9/8c on Bravo.