Former chief stew Hannah Ferrier from Below Deck Mediterranean has a bone to select with the Below Deck franchise, tweeting that she received the brief finish of the chef stick when she was on the sequence.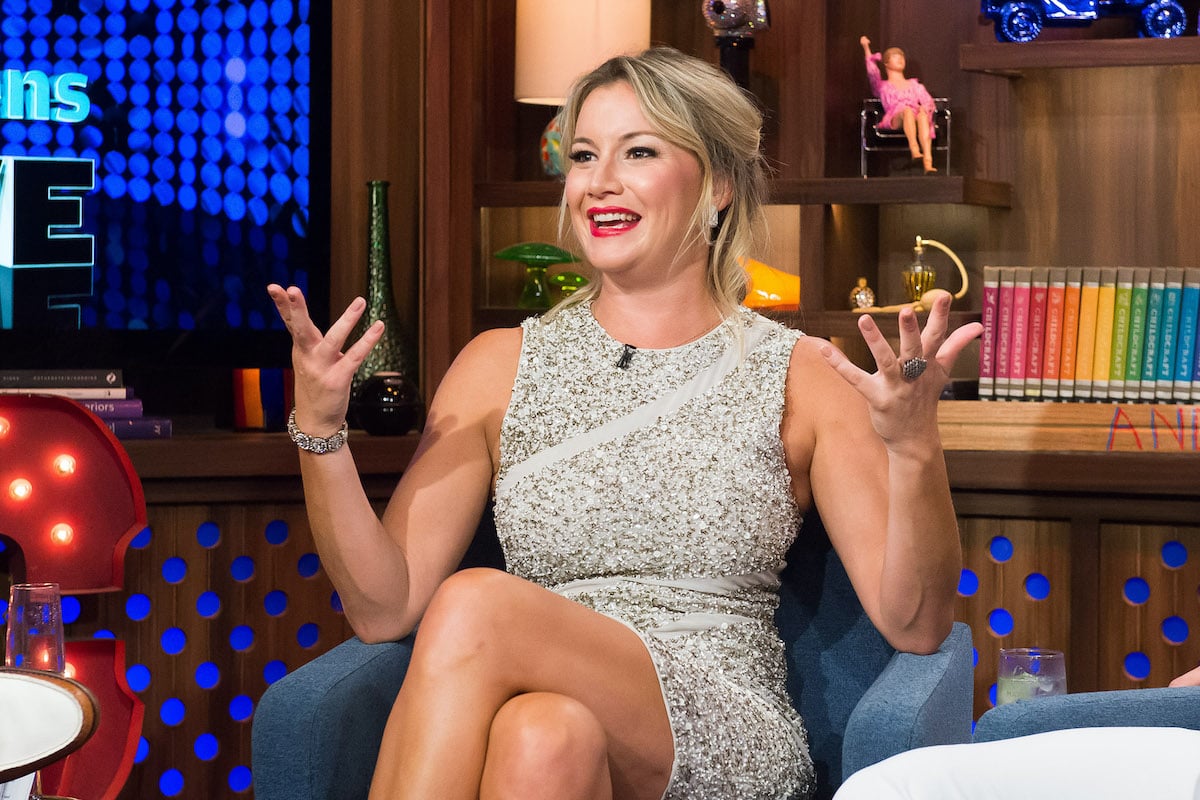 Twitter lit up with reward for brand spanking new Below Deck chef Rachel Hargrove. Ferrier joined in on the love, however her tweet had a tinge of annoyance that new chief stew Francesca Rubi received such an outstanding chef on her first season of the present.
"What I would have given to work with Rachel," Ferrier wrote. "Seriously – I put in 4 seasons and get a chef that microwaves steaks and Francesca is a newbie and gets the best chef in the history of the Below Deck franchise…?! Doesn't seem fair…" Ironically, Rubi has been in comparison with Ferrier, particularly when it got here to her voice.
Hargrove thanked Ferrier for her type phrases and congratulated her on the beginning of her daughter.
"Pleasure!! I would have LOVED your R rated humour – and probably matched it," Ferrier replied, noting how Rubi didn't appear to know Hargrove's jokes through the episode. "All the best for the rest of the season!"
Don't overlook about Chef Kiko …
Fans piled on the tweet, sharing a few of their favourite chef fails throughout Ferrier's 5 seasons on the present. "Let's not forget the nachos…," one particular person shared. "Don't forget when Adam just put onions in food because he's a d*ck and felt like it!" one other particular person added to the Twitter thread.
While Ferrier would have beloved easy crusing within the kitchen, followers can't assist however remind her that among the finest moments on the present stemmed from chef debacles. "But we would never have gotten iconic moments like this if you had a competent chef," somebody shared along with a clip of chef Mila Kolomeitseva making pancakes from a boxed combine.
RELATED: 'Below Deck': Did the Guests Just Insult Chef Rachel's Food?
Amid all of the chef fails, one fan reminded Ferrier of her love for chef Hindrigo "Kiko" Lorran. "Kiko was awesome!" Ferrier shared. Ferrier and Lorran turned quick pals throughout her final season of the present. His candy demeanor endeared him to the crew and followers, however he left the boat mid-way via the season after a disastrous dinner.
"This episode is heart breaking for me to watch," Ferrier shared on Twitter throughout Lorran's final episode. "I understand work is work but we are still human beings at the end of the day and sometimes you can't keep it separate. I am forever grateful I met Kiko and can call him my friend."
Chef Rachel hints the season received't be easy crusing
Hargrove's skills and abilities have been heralded by the forged and crew, however that doesn't imply she received't have drama. She admitted that she and Rubi have rigidity. "It is what it is," she informed Decider about her relationship with Rubi.
"It's growing pains. At the same time, too, I knew Kate [wouldn't be there]. And then she and I were in communication, really. Then I had the opportunity to do the show, and I was really excited. I was like, 'Yeah, finally!' After seven years of hearing about casting messaging me, finally I said, 'Let's do it.' And then they were like, 'Let's go.'"
RELATED: 5 'Below Deck' Moments That Never Made The Show (Exclusive)
Her relationship with bosun Eddie Lucas is greater than tense. Hargrove mentioned it turns into fairly explosive. "It's really bad," she mentioned. "But I'm one of those where I just hash it out or I walk off. I don't care. I'm one of those. Where I'm like, 'Mm. Is it something personal?'"
"Something was published where he said, 'I have an issue with authority.' I was like, [sigh]," she continued. "I'm just going to go back and think about Cartman. Remember with Cartman, he was like, [Cartman voice] 'Respect my authority!' It was really like that. I was like, authority is Captain Lee: Chief Officer, Chief Engineer. That's it. Because I'm a department head as well."