Captain Sandy Yawn from Below Deck Mediterranean needed to make the powerful determination to dismiss a couple of crew members final season and shared that firing crew is rarely a private determination.
She admits that generally dismissals happen due to personnel shifts like what occurred with third stew June Foster. Foster took over the third stew function when Anastasia Surmava was promoted to chef after Yawn fired the unique chef. But when Surmava turned overwhelmed, Yawn needed to make a call about the way to handle one other crew shift.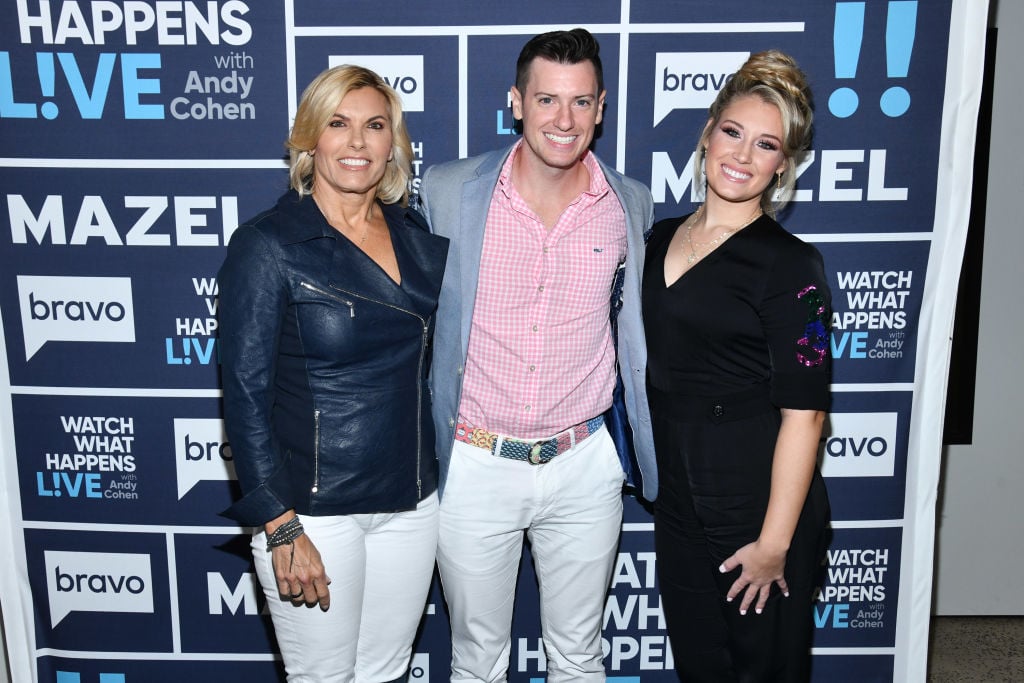 "This is not personal. You're an amazing human being," Yawn informed Foster when she needed to let her go, Bravo The Daily Dish recounts. "This is about I don't have enough room to keep you, otherwise I would."
She informed The Daily Dish that situations surrounding Foster's dismissal simply occur generally in yachting. "It's not ideal that I have to let June go the day of the charter. I wish I had time to speak to June earlier, but I didn't know if the chef was gonna land," she mentioned. "Sometimes this is how it goes in the yachting world."
It's additionally not a couple of relationship with the crew
On plenty of events, Yawn has said that she isn't pals along with her crew. Does she assist and mentor them? Yes. But she maintains an expert working relationship along with her crew. So when Daryn Carp from Reality Check requested about Yawn telling chief stew Hannah Ferrier she may have fired her way back, Yawn mentioned it wasn't a private dialog.
"It's really not about a relationship," Yawn says. "It is, 'Is Hannah doing her job.' Right? What has Hannah done? For me, I'm there to support them. I'm not there to be their adversary. I need a team."
RELATED: 'Below Deck Med': Malia White Reveals Her Big Concern About Deckhand Pete Hunziker
"I need to deliver a level of service," she continues. "And hey listen, I could have fired Hannah, over and over again. But I chose not to because I believe Hannah really wants to be there. Some people want to be there for the paycheck. Some people have passion about it. Hannah has made it known she's not passionate about yachting. She wants a baby!"
Yawn additionally isn't pals with the crew
While she's mentored and appreciates her crew she makes it clear she's not pals with them. When Decider requested about her friendship with bosun João Franco final season she joked about his drunk alter-ego Jezabob.
"Well, I didn't see Jezabob," she mentioned. "Maybe he did this so I would see him working all the time, but I don't think so because you can get the vibe of someone. He wants to be a captain. His career is in yachting. He's made that clear, just like Wes [from Season 2]." Adding, "However, João is great. I don't want him in my friends, you know what I mean? Like, he's 30. I'm 54. I want him to feel supported and I want to see him succeed and I love that."
RELATED: 'Below Deck Med': Captain Sandy Says She Handles Drug Possession Differently for Guests Versus Crew
She added, "With João, I helped him get a job. I told the owner, do not let him go to sea as captain. You need to put someone with experience because if you're just sitting in a shipyard working on a boat all the time, you're not getting that experience at sea."
"You need to know how to solve problems," she continued. "You need to know not to rely on your team. With João, from what I've witnessed, is he tries to do everything. You've got to figure out a finesse where you want the crew to want to do this for you. So how do you do that? Well, I have that formula. He needs to learn it."