Chef Hindrigo "Kiko" Lorran from Below Deck Mediterranean admitted he thought viewers had been going to "hate" him regardless of the "Justice for Kiko" hashtags that went viral throughout his look on Watch What Happens Live with Andy Cohen.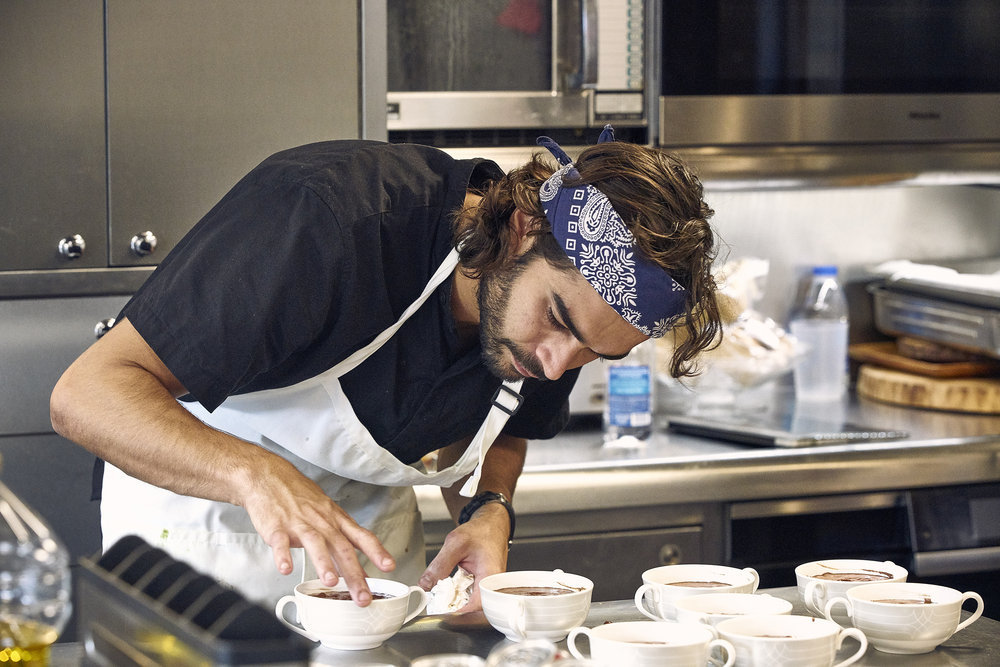 Lorran mentioned listening to about how followers rooted for him was gratifying. "And I thought that what happened, I thought people would hate me," he admitted. "Or say something like, he's not great. Or how could you guys hire this chef?"
"I was very scared," he added. "And then from nothing people started to send me messages, like I could not even reply because it was too much. And say like you're great. Then my mood went so high and I couldn't explain it. I just want to say thank you so much because you guys made my year."
Chef Kiko felt that he was prepared for the job
"Before The Wellington, I was working on a 44 meter [yacht]," he mentioned. "We had like eight up to 10 guests and also 13 crew. And I was cooking for about five months already on this boat and everything was great. Everybody loved the food. And everybody loved my job."
"So I felt like I was very prepared," he mentioned. "But then I joined the yacht. I think my biggest mistake was to get nervous to think about what people would think about me. About my job. And then I got nervous and I started to lose my mind."
RELATED: 'Below Deck Med': Hannah Ferrier Still Has Unresolved Feelings About Chef Kiko's Exit
"A lot of people say I don't have the experience enough," he continued. "But I did work for more than 10 years as a chef. And I also passed through Michelin star restaurants in Brazil and also worked on a boat for like four years."
"So I was feeling really ready, but I'm the kind of chef that I go with my mood," he remarked. "If I feel very sad or very bad or pressure, sometimes I cannot handle it. Then I go down and I go down very badly. But as Captain Sandy said to me, 'You leave your emotions in the cabin and you come to the galley and do your job.'"
"That was my biggest [thing I] learned on the show," he mentioned.
Captain Lee is 'Team Kiko'
Even Captain Lee Rosbach from Below Deck is Team Kiko too. He mentioned he'd like to work with Lorran and would like to work with somebody like Lorran over chef Tom Checketts.
Rosbach was requested in regards to the subpar provision and the meltdown Checketts had on the present. "Oh God that is such a reoccurring thing on charter boats," Rosbach mentioned about provisions not being as much as requirements. "That just happens. It's a way of life. So you adapt and make it happen. The good ones, the great ones make it happen and they don't take everyone else down along the way."
RELATED: 'Below Deck Med': Bugsy Drake Describes Chef Tom's 'Worst Nightmare'
He provides that he'd desire to work with somebody like Lorran over Checketts. "I'm not big into temper tantrums," Rosbach mentioned. "I don't deal with that well. So I'm more interested in somebody that can go with the flow and adapt and still get the job done. Just goes with the flow. There's only so much you can do with what you have to work with." Lorran sat by trying delighted and thrilled.