Jessica More from Below Deck Mediterranean is visibly livid over witnessing a photograph the place it seems that Aesha Scott touched Rob Westergaard's bottom.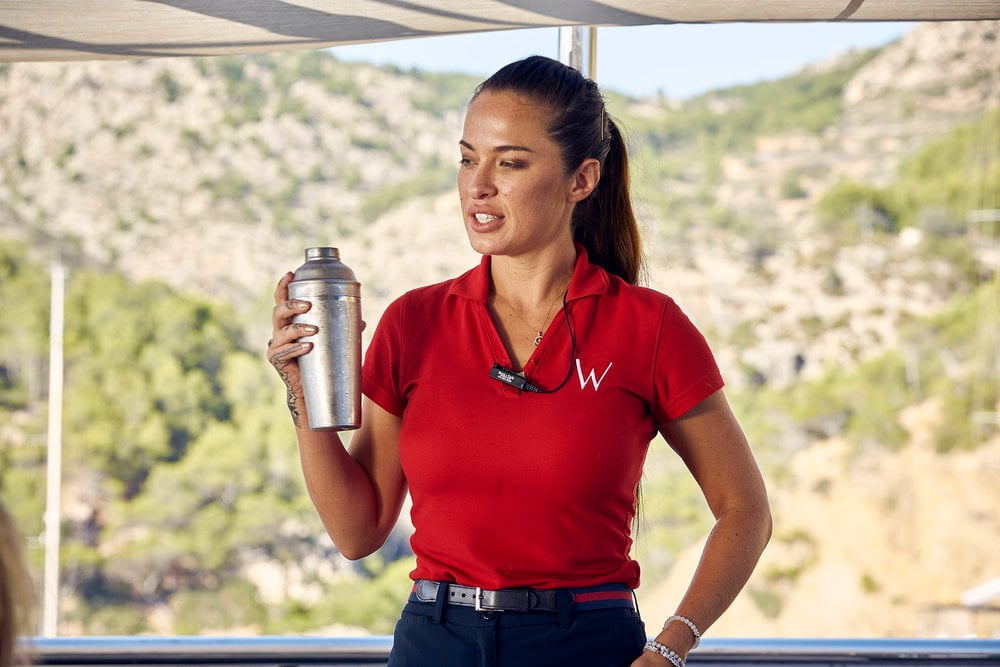 The company ask for a bunch picture previous to an tour led by Scott and Westergaard. As everybody stands for the picture, More, who's standing within the background watches as Scott's hand slides down Westergaard's again for the momentary picture. Witnessing this sends More right into a tailspin as she rapidly confronts Westergaard together with her personal picture as proof.
More is caught cleansing cabins whereas the group is on land. However, she vents to chief stew Christine "Bugsy" Drake that Scott ought to watch herself as a result of she is going to f**ok her up if she sees her.
Jessica More makes it clear she's not taking part in
More tells Drake she's prepared to complete the season when Drake goes to verify on her. "I really don't like walking down and seeing Aesha grab his f**king a**," More tells Drake in a preview clip.
"Because I will beat the f**king sh*t out of her," she continues. Drake appears shocked and asks when this all occurred. "If she's gonna be f**king disrespectful, like I'm not playing that sh*t," she provides. "Like seriously."
RELATED: 'Below Deck Med': Jessica More Said Getting Back Together With Rob Westergaard Is 'Not That Simple'
"So I'm trying to remain calm because I will f**k her up," More provides. "You think I'm kidding?" Drake appears involved at this level including that she doesn't suppose More is kidding. More says it's higher for her to simply stay calm as she silently walks away into one other room.
"Like I'm speechless," Drake says in a confessional. Meanwhile Westergaard and Scott wander the streets with the company, getting ice cream and being pleasant with each other.
Is More overreacting?
More in the end confronts Scott at one level throughout the episode. "Your hand went from being on Rob's back down to grabbing his a**," she says to Scott in one other preview. The stews seem like in the course of service as Scott appears confused. "What?" Scott says trying shocked.
"I hate when people create drama where there doesn't need to be," Scott says in a confessional.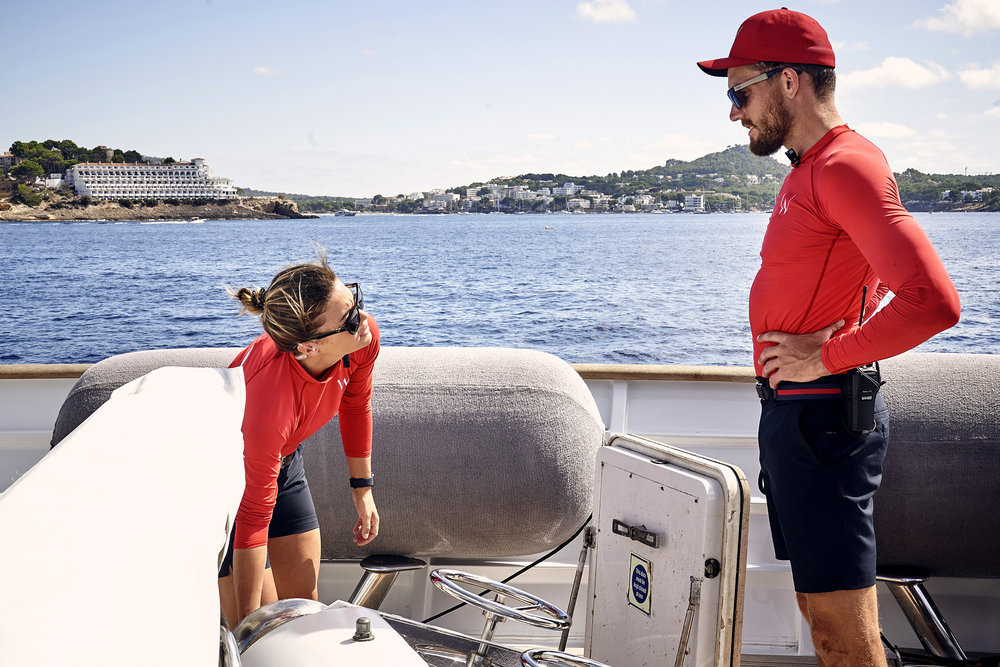 RELATED: 'Below Deck Med': Is Rob Westergaard's Love Life Interfering With Work?
Later More and Westergaard focus on her response. "You think I'm just jealous and overreacting?" she asks him. His reply? "Yes, 100%."
Scott thinks More is a really 'jealous person'
The picture response was a buildup from virtually the minute Scott arrived on the boat. Scott and Westergaard joked at a nightclub and had banter within the crew mess. The extra they talked, the extra aggravated More grew to become. "Knowing what I know now, looking back, Jess is just a very, very jealous person," Scott stated throughout the Below Deck Med After Show.
"And I think it was literally just the fact that like this new bubbly girl had come onto the boat," Scott continued. "And Rob was having a focused conversation with her. It didn't matter what we would have been talking about. I think just then was enough to make Jess feel insecure."
RELATED: 'Below Deck Med': Aesha Scott Says She Realizes Now That Jessica More Is a 'Very Jealous Person'
Deckhand Alex Radcliffe supplied some perception into the state of affairs. "I think with Rob and Jess, I think they had a deep, spiritual relationship," he noticed. "And I think they joked around, but I think you guys were more like feelings and moments. I think maybe she was getting jealous, like why can't you do that with me?"