Below Deck Mediterranean showrunner Nadine Rajabi shared why she hates to see the forged struggle. Although some viewers come for the fights, Rajabi stated she'd reasonably bask within the moments of triumph as a substitute.
Rajabi likens the sequence to a sociology experiment, sharing that content material on this degree is nearly inconceivable to be scripted. She dished on the Bleav No Script No Problem podcast about how the present is shot. Also, she revealed that the brand new season will possible debut someday in June.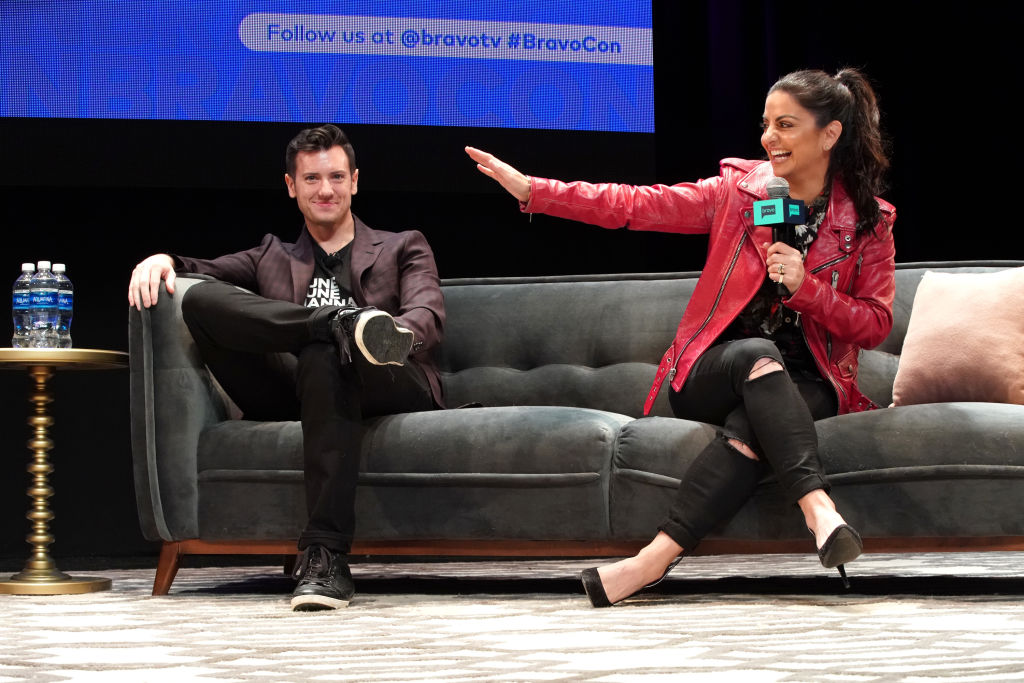 When requested about her favourite moments, she stated she is extra of an empath and doesn't love fights between forged members. "I'm very protective of all of them," she admits. "I have a lot of empathy for them. So my favorite moments are not the conflict moments, but rather the triumph moments."
Captain Sandy's 'Disneyland' second
Rajabi's favourite second was the jaw-dropping scene when Captain Sandy Yawn managed to effortlessly slide the multi-million greenback yacht right into a tiny slip. Gawkers gathered to see if she might accomplish the feat as she cooly guided the huge yacht into what gave the impression to be an inconceivable house.
"It's like seeing Captain Sandy this past season, dock a boat in Saint-Tropez," she says. "I have never seen a docking like this in my life like this! I was so scared. Not for Sandy. I know Sandy is the biggest pro, but seeing how she can fit a boat in this tiny space, not even sweat it. And then get off the boat and go, 'I'm gonna get some get ice cream when we're docked.' It was unbelievable."
She laughs, "You know like football players who win the Superbowl and are like, 'I'm going to Disneyland!' That was Sandy's Disneyland. Captain Sandy's Disneyland, 'I'm gonna go get ice cream.' I was like, 'Sandy were you not sh**tting your pants!?' She's like, 'No, it's fine.' I was like, 'Oh, my God. She's amazing.'" Rajabi provides these are the moments which can be a little bit scary as a result of you're a little fearful on your personal life.
But she additionally lives for these moments too
"But I also live for the moments where after you drop off the guests and [the crew] has their nights out. And they come back to the boat and they've all been drinking. I mean talk about watching funny drunk people." Rajabi says. Adding, "I wish people could watch the raw footage because the stuff you see in people's bunks or what they're doing. I literally just cry laughing. I'm laughing with them. I'm crying with them. The parts that hurt me are when I watch them fight."
She provides, "I, personally as a human being, wanna go like, 'You guys please just stop fighting!' But I can't! I have to let it all unfold and it kills me."
Another memorable second, which was fairly surprising, was throughout season two. Deckhand Malia White had a secret hookup with chef Adam Glick earlier than they began the present. They agreed to maintain the connection a secret. But they have been busted when White turned her consideration to bosun Wesley Walton and Glick turned indignant.
"Season two when there was a love triangle with Malia and our chef and our bosun Wes. It wasn't my favorite but it was my favorite as far as watching people in a natural habitat and what they do in a small space. And they're dating two people and seeing how people react. It was just so interesting."