Madison Stalker from Below Deck Sailing Yacht wonders if the season would have been significantly totally different if cameras or chef Adam Glick weren't within the image.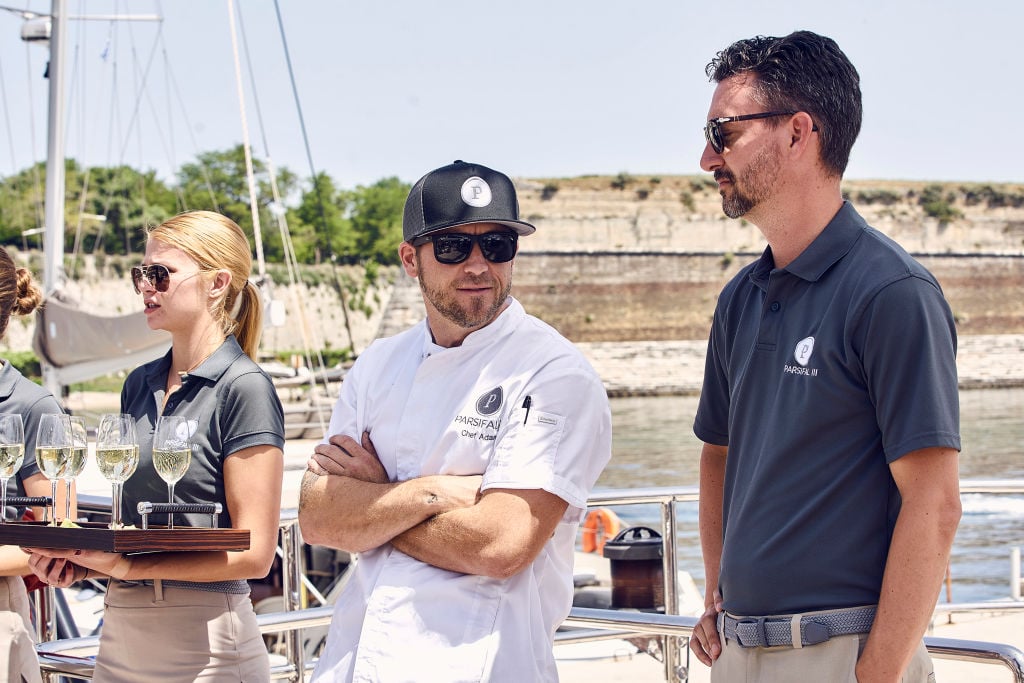 Stalker and chief stew Jenna MacGillivray had a fairly contentious relationship this season. Compounding the stress was MacGillivray's relationship with Glick. MacGillivray and Glick have been both snuggling within the galley kitchen or at one another's throats.
But it wasn't solely MacGillivray who had stress with Glick infrequently. Stalker and Glick additionally had a spicy relationship and he didn't appear to carry again when it got here to creating pointed remarks Stalker's means. Stalker provided new perception into her relationship with MacGillivray on Colin Macy-O'Toole's Radio Check podcast. Plus she shares that she was extraordinarily exhausted through the season and desires she would have taken a break.
She wonders if the season would have gone in a different way
Stalker says the entire crew have been new to the scenario. "And I think had we not had cameras, had not been filming," she says. "Had Adam not been there, probably could have been a completely different interior program for the season."
"There were a lot of times I was frustrated but I wasn't really talking because I felt like I wasn't being heard," she continues. "And instead everyone thought that I was being moody and the thing is that at a certain point, I just stopped not being my bubbly self. But I stopped giving all my time and my energy to making sure the crew felt appreciated and I just did my job."
RELATED: 'Below Deck Sailing Yacht': Madison Stalker Says Chef Adam Told Her 'I Get Paid to Bully You'
Then folks questioned why she was being so quiet. But she was simply working. Stalker provides that she couldn't win as a result of at one level everybody stated she was too upbeat and completely satisfied. Then they stated she was moody. "So I just turned off all the sh*t for that and I was like, 'You know what I'm not going to keep giving my energy to people that don't even appreciate my time.'"
Stalker thinks the inside would have been extra cohesive with out the romance
Stalker thinks the inside group would have most likely been extra cohesive if MacGillivray and Glick weren't additionally having a boatmance. "And I think even Jenna would probably agree with that," Stalker says. "But it's tricky. I've had things with coworkers before."
"But my whole thing is like I didn't want anyone else on the crew to know about it," she shares. "I just hold myself in a different way. I'm very, very discreet about the people I have relations with. No one wants to see it. It's uncomfortable especially even on charter. Maybe off charter, it would have been like, 'Alright that's fine.' But it was all the time."
RELATED: 'Below Deck Sailing Yacht': Is Jenna MacGillivray's Job in Trouble Because of Chef Adam?
Stalker additionally shared that she was working across the clock, typically left to flip the boat alone with a day employee. "The only thing I would have changed was caring about myself a little more and taking a break instead of saying that I didn't need one because I was putting the boat before myself," she admits. "I was letting the days get to me and I think I got a little frustrated."