We all knew BTS's new docu-series Break the Silence was intense, however the newest episode took the feelings up a notch. The sixth episode of Break the Silence is titled "Now and Tomorrow," and it exhibits BTS throughout their tour stops in London, Paris, and Osaka from their Love Yourself: Speak Yourself tour in 2019. In the episode, the members of BTS discussed their friendship, their dedication to the group, and Suga revealed the which means behind the group's music "Outro: Tear."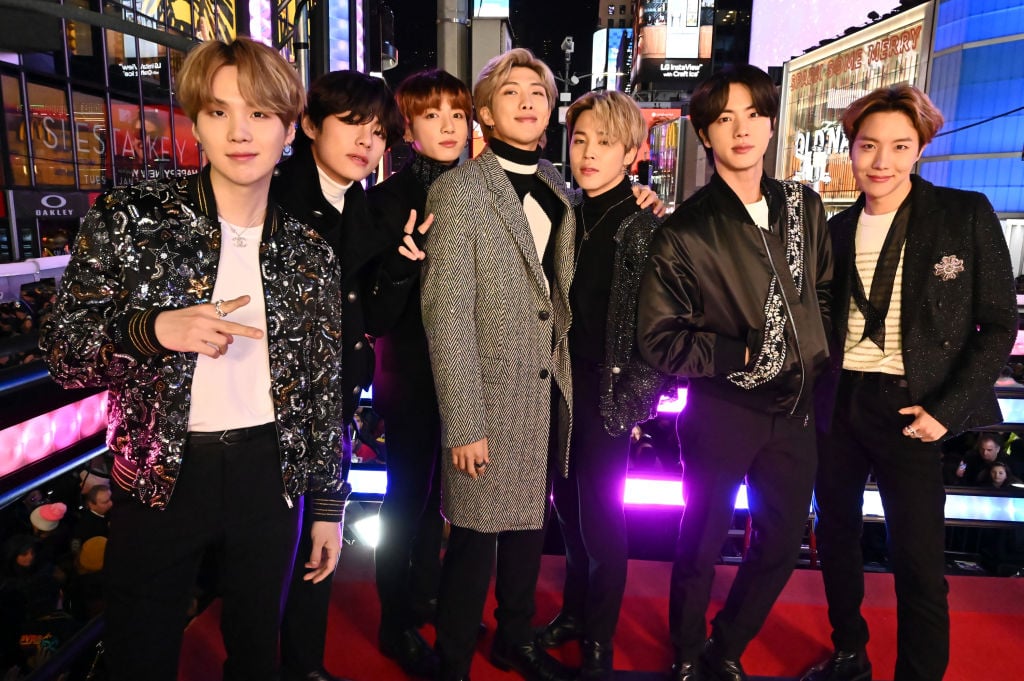 The members of BTS discussed disbanding
After filming an episode of Run BTS! in London, the group sat right down to share a meal collectively. They talked about how 2019 was mentally a greater 12 months for them than 2018, the Love Yourself: Speak Yourself tour, and the way shut they've grow to be through the years. The group then bought on the subject of disbanding and overtly discussed it.
"If there comes a time when I can no longer physically perform, like Namjoon said, the first thing I'd think is 'I have no regrets,'" Jin informed the members.
"When the time comes for us to agree to let this go… When that happens I don't think I'll have any regrets," J-Hope mentioned. "As long as it's not a crash but a landing, there would be no regrets."
Jimin added, "Like you guys always say, there will come a point when we'll have to let it go. But I'm not sure if I'd be able to admit it when the time comes. We may have no choice but to let go. For example, if we become so physically exhausted to the point that our batteries run out, and we can't recharge, we'll really have to let go. But I don't know if I'll be able to admit it and accept it."
RELATED: BTS: 'Break the Silence' Included the Group's Heartbreaking Speech From the 2018 Mnet Asian Music Awards
RM then shared clever phrases with the group.
"Rather than prepare ourselves for it, that time will come, like you said, so we just need to do our best now. Instead of thinking 'I should prepare myself for the inevitable,' just do your best in the moment," he mentioned.
Suga revealed the which means behind BTS's music 'Outro: Tear'
Towards the tip of the episode, Break the Silence confirmed Suga, RM, and J-Hope performing "Outro: Tear" in Osaka.
"Because we're a team, we're able to lift up a member if they have troubles, but if we fall into a slump, it could make things hard for all seven members," Suga mentioned in a voiceover.
He then revealed how the lyrics for "Outro: Tear" got here to be.
"The lyrics for 'Tear' were written for the members. When I was writing the melody, at the time, we were deeply contemplating whether we should quit or not. When I played the song for the members, we all cried together," he mentioned.
This has modified the way in which followers view the music
On tour, BTS's efficiency of "Outro: Tear" was all the time a fan-favorite, and the music is among the rap line's strongest. After the latest episode of Break the Silence, followers have fully modified what they considered the music.
"YOONGI WROTE TEAR FOR THE MEMBERS BY KEEPING BTS IN MIND.. NOW 'YOU'RE MY TEAR, YOU'RE MY FEAR' HITS SO DIFFERENT #BREAK_THE_SILENCE," one fan tweeted.
"I am never listening to 'tear' the same way again. never," one other fan tweeted.