Max Schneider, recognized professionally as MAX, will launch his album Colour Vision on Sept. 18. The album incorporates a collaboration with Suga of BTS on the track "Blueberry Eyes." MAX launched the track and a music video for "Blueberry Eyes" on Sept. 15. While Suga was not really capable of be within the music video, MAX discovered a particular option to embody the BTS rapper.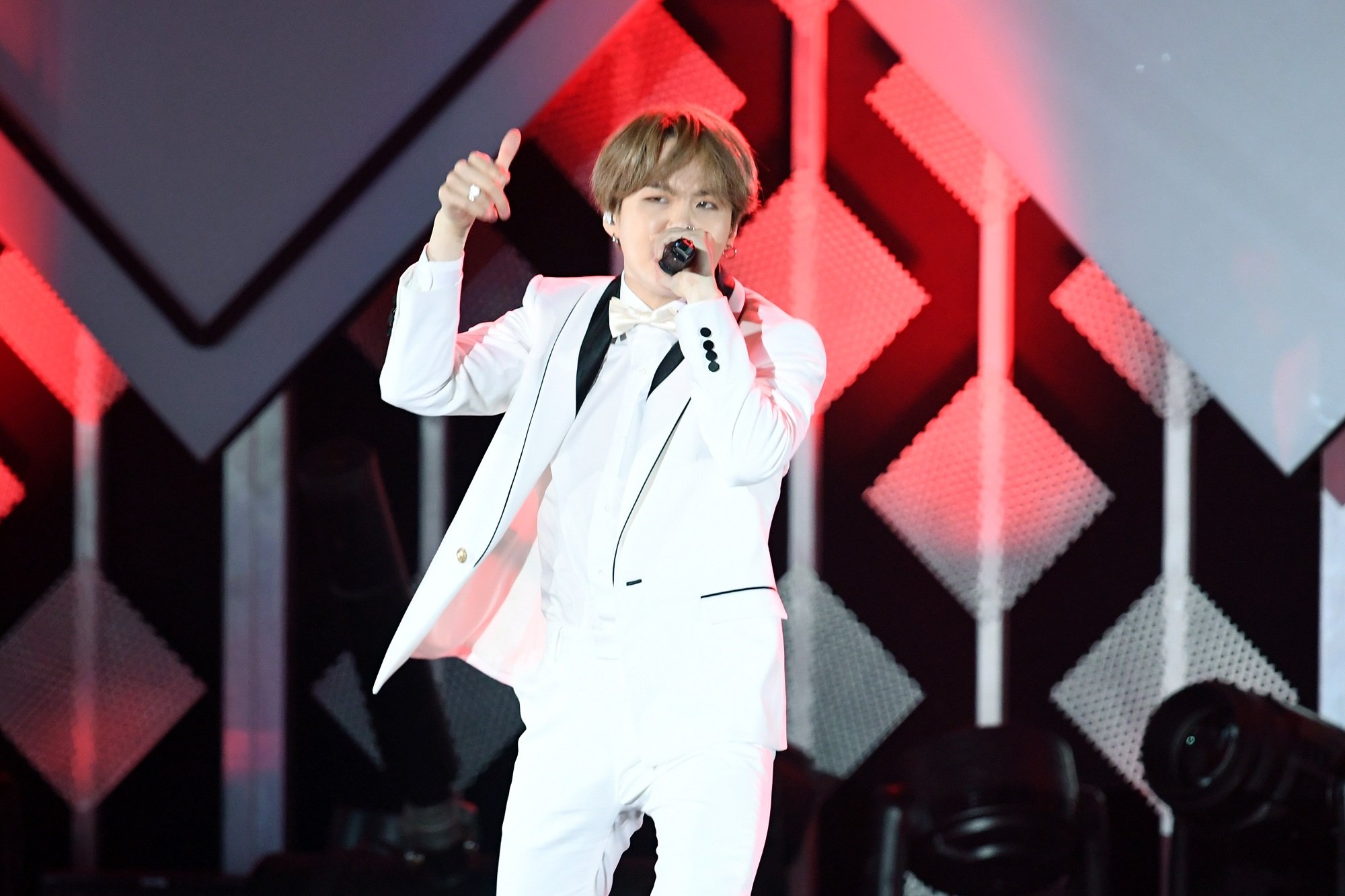 The two beforehand collaborated on the track 'Burn It'
MAX and Suga initially met in January of this 12 months when MAX was on tour in Seoul. A month later, Suga was in Los Angeles with BTS to advertise their album Map of the Soul: 7, and the 2 received to know one another higher.
On May 22, Suga launched his second mixtape below the pseudonym Agust D known as D-2. MAX was featured on the track "Burn It." It seems MAX and Suga have been engaged on "Blueberry Eyes" and "Burn It" on the identical time.
"I think it worked out, because his stuff for 'Burn It' was pretty much done, and it was mostly me going back and forth, nailing what he wanted," MAX instructed Buzzfeed.
According to MAX, Suga preferred "Blueberry Eyes" essentially the most out of all of the songs on Colour Vision and elected to be featured on that monitor.
"I just sent him the whole album. I basically said, 'Here's all the songs, you tell me what you want to be on, and I'll make it work. I'm grateful to have you on any song.' And he liked 'Blueberry Eyes.' I'd already written the song, so I think that probably helped the message, because it was very clear that there was a sweet, loving, dream world to it," he mentioned.
How MAX included BTS' Suga within the music video
The music video for "Blueberry Eyes" options MAX and his spouse Emily, who's pregnant with the couple's first youngster. In the music video, Suga's verse is performed over a marriage scene, and MAX and his spouse recite the verse as wedding ceremony vows. To make certain Suga was included, the music video confirmed a short shot of a cat, referencing an inside joke amongst BTS followers that Suga resembles a cat.
"We learned the entire Korean [verse], and those were our vows in our quarantine wedding. Of course, we threw a little cat in there to make it feel like Yoongi was part of it, because unfortunately he couldn't be in the video — we wanted every bit of his spirit to be there, even though he wasn't there," MAX instructed Buzzfeed.
He continued, "… but now I know a bit of Korean, which is awesome. I'm going to keep diving in. I literally texted him right after saying, 'I just learned your whole verse in Korean, now I hope we can have more conversations in Korean, because it was so hard to learn.'"
RELATED: The Special Reason BTS Performed 'Anpanman' for the NBC 'Today' Citi Music Series
What MAX discovered from Suga
Having collaborated on two songs now, MAX instructed Buzzfeed what he has been capable of study from working with the BTS rapper.
"… with Suga… Having language not be a hindrance, because you're coming from the same emotive place. Going to Korea — that whole trip changed my life. It made me realise which songs people connect with, not necessarily because of the specific lyrics, but because of what's behind it," he mentioned. "That transcends language. That collaboration taught me so much, and that was so special."