"I run but the shadow follows."
Just days after announcing their most recent record album, Map of this Soul: 7, BTS dropped a track through the record album titled "Interlude: Shadow." BTS fans realize a return truck is rule for an innovative new track and songs video clip, also it works out followers had been directly to think a solamente by Suga. Based on "Interlude: Shadow," the planet should anticipate BTS to dominate the songs business with Map for the Soul: 7.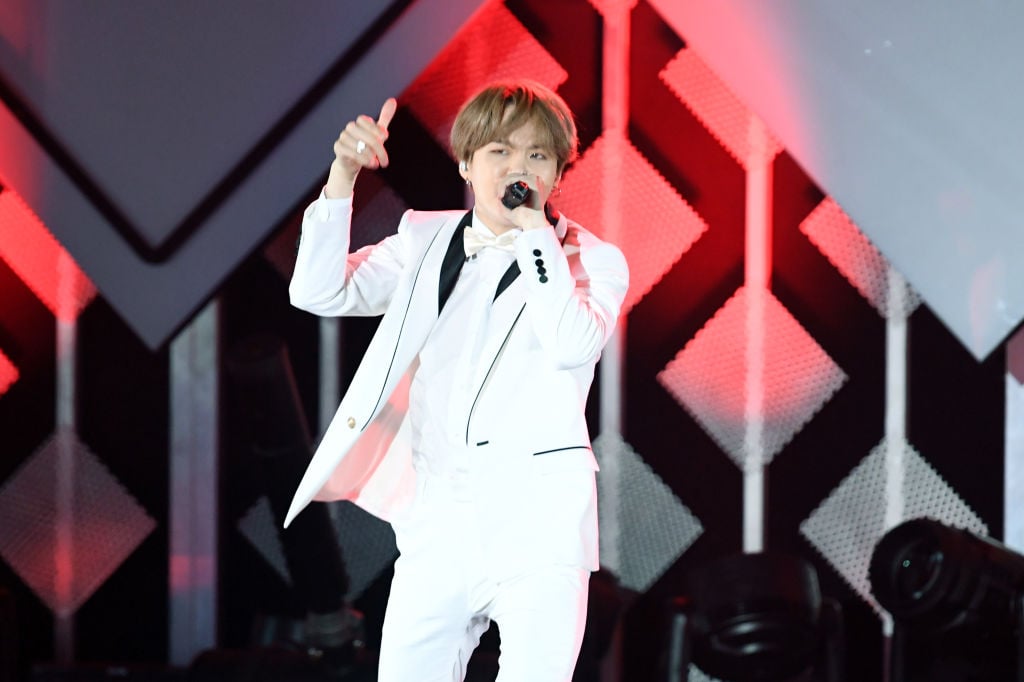 BTS circulated 'Interlude: Shadow' once the album's very first return trailer
At 12 a.m. KST, BTS dropped the very first track and songs video clip from Map for the Soul: 7. While maybe not an intro like some followers suspected, initial track introduced from BTS's record album is an interlude.
Map of this Soul: Persona, initial record album in BTS's Map for the Soul show, didn't have the state outro. With the very first track introduced from Map regarding the Soul: 7 being an interlude and never an intro, it brings into concern the formatting for the record album. Perhaps the second return truck is titled "Interlude: Ego," utilizing the album's outro being some thing linked to the conclusion for the show.
Acting as a truck and preview for just what Map for the Soul: 7 will involve, "Interlude: Shadow" reveals people can get a layered record album with BTS checking out their particular individual trips to where these are generally today, both as an organization and independently.
The comeback truck will act as a songs video clip for BTS's "Interlude: Shadow." As Suga raps, the the songs video clip visualizes Suga's personal shadow. The "Interlude: Shadow" songs video clip additionally reveals the written text O!RUL8,2? multiple times, referencing BTS's EP from 2013.
'Interlude: Shadow' is all about Suga's imaginative journey
In terms of words, manufacturing, and visuals, the track is actually a work of art. With "Interlude: Shadow," Suga explores their longing to reach your goals together with downfalls of popularity.
"I wanna be a rap star / I wanna be the top / I wanna be a rockstar / I want it all mine / I wanna be rich," Suga claims during the song's orifice.
He repeats these expressions again and again as the songs intensifies, before he starts to matter just what the success he dreams intensely about requires.
"I came to my senses and I find myself here / Yeah, hmm, shadow at my feet, / Look down, it's gotten even bigger / I run but the shadow follows / As dark as the light's intense / I'm afraid, flying high is terrifying / No one told me / How lonely it is up here," he raps.
The track incorporates Carl Jung's 'shadow' concept
For BTS's Map associated with Soul record album show, the team has actually included the teachings of doctor and psychoanalyst Carl Jung.
According to Jung:
"The shadow is a moral problem that challenges the whole ego-personality, for no one can become conscious of the shadow without considerable moral effort. To become conscious of it involves recognizing the dark aspects of the personality as present and real. This act is the essential condition for any kind of self-knowledge."
Suga references his individual shadow in "Interlude: Shadow." In the comeback truck, Suga's popularity grows in which he locates himself enclosed by news, followers, and blinking lights. Even though he could be where he believed he desired to be, he's lonely despite having endless individuals around him. Not just that, given that Suga has now reached the utmost effective, he has got a fear of failing and receding of success.
"I pray, pray, hoping to be okay / The moment I'm flying high as I wished / My shadow grows in that blasting stark light," Suga raps.
Towards the termination of the track, the Korean rapper acknowledges he along with his shadow tend to be one.
"Yeah I'm you, you are me, now do you know / We are one body, sometimes we will clash / You can never break me off, this you must know," he acknowledges in "Interlude: Shadow."