The husband was sleeping on the sofa… the spouse beat the husband with a stick
Husband… Why hit friend!
Wife… a slip was discovered in your pocket with 'Julie' written on it
Husband… Hey friend, he's a race mare, went to play final Sunday race.
Wife… Sorry.
Four days later, when the husband entered the home… the rod was razed once more.
Husband… why kill now !!!
Wife… name of mare
Teacher: There are 10 mangoes in a basket, out of which 2 mangoes rot, inform what number of mangoes left?

Sanju: Sir, 10 mangoes
Teacher: How about that?
Sanju: Even after rotting, mango will stay mango, nor will bananas be made.
Today Sanju is a lawyer.
Teacher: – 'Why shouldn't you combat in school ..?'
Sanju: – Because you have no idea when to sit down behind the examination.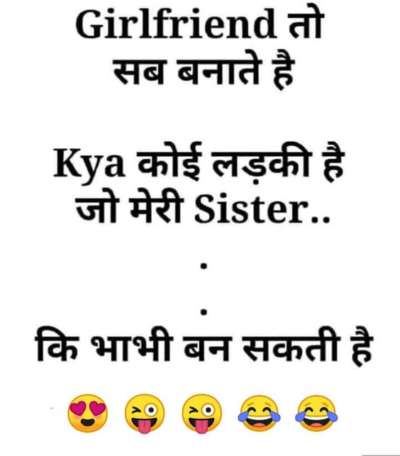 Teacher (from scholar): Tell me what's the good thing about the semester system?
Student: I have no idea the advantages, however insults happen twice a yr