In honor of their ninth marriage ceremony anniversary, we're reflecting on the royal marriage ceremony of Prince William, Duke of Cambridge and Catherine, Duchess of Cambridge. On April 29, 2011, the longtime couple, who met whereas attending school in Scotland, married in a marriage ceremony that appeared straight out of a fairytale. Ahead, try uncommon photographs from their royal marriage ceremony.
Kate Middleton and her father arrived on the church
Catherine and William married on the historic Westminster Abbey in London, England. Where many royal occasions have taken place, the bride arrived together with her father, Michael Middleton. From this birds-eye view, it's straightforward to understand the sheer dimension of the church and Catherine's beautiful practice.
Prince William and Kate Middleton left the church hand in hand
While there are various photographs of the couple leaving Westminster Abbey following their marriage ceremony ceremony, there are nonetheless some we haven't seen. This is considered one of them.
And so is that this.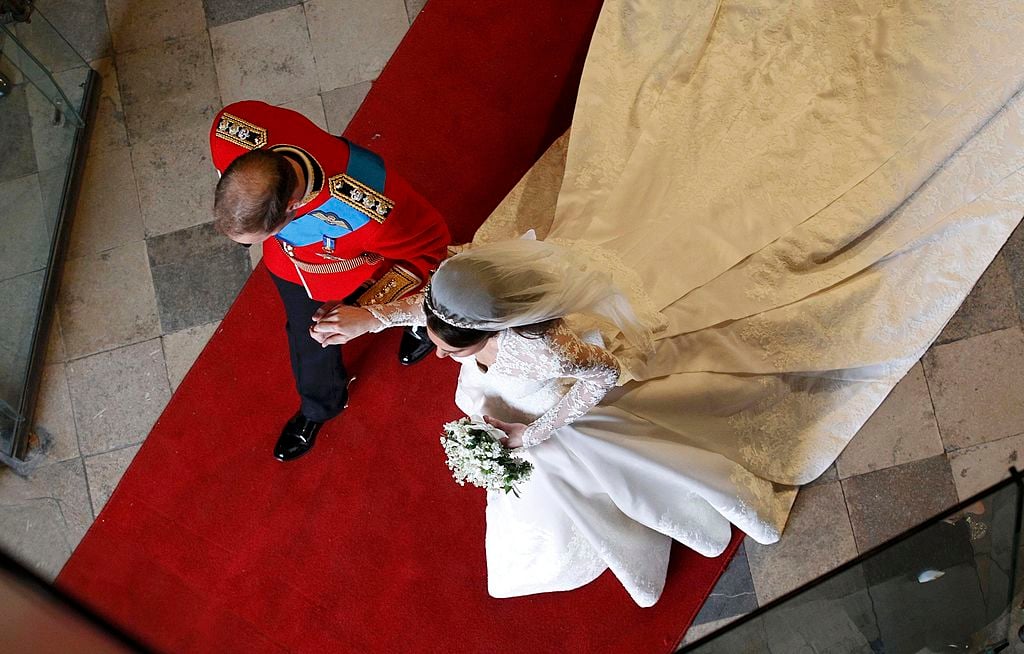 We've seen loads of photos (and movies) of the Duke and Duchess of Cambridge exiting the church however these ones, from this explicit vantage level, are new to us.
The couple left Buckingham Palace in a automobile belonging to Prince Charles
Following their marriage ceremony ceremony at Westminster Abbey, Catherine and William left Buckingham Palace in a blue 1969 Aston Martin belonging to the groom's father, Charles, Prince of Wales.
The newlyweds waved to onlookers as they made their exit within the convertible adorned for the event with balloons and the license plate "Ju5t Wed," in keeping with The Telegraph.
Kate Middleton and Prince William began their carriage procession
The Duke and Duchess of Cambridge greeted crowds throughout a carriage procession. While we've seen close-up photographs of this explicit a part of their royal marriage ceremony, we by no means realized simply how grand the carriage procession had been till we noticed this photograph.
Prince William helped Kate Middleton out of carriage following procession
After greeting well-wishers throughout the conventional carriage procession, William and Catherine arrived again at Buckingham Palace the place the groom helped the bride climb out of the carriage whereas others minded her practice that measured 9 ft.
Kate Middleton's father helped her together with her veil
The father of the bride, Michael Middleton, lifted Catherine's veil because the bride and groom's marriage ceremony ceremony received underway.
The bride and groom bowed to Queen Elizabeth
Keeping with royal protocol, William and Catherine bowed to Queen Elizabeth II.
Following intently behind with their backs to the digicam are William's brother, Prince Harry, Duke of Sussex and Catherine's sister, Pippa Middleton, who served as the perfect man and maid of honor.
Kate Middleton comforted a bridesmaid
While waving to onlookers on the balcony of Buckingham Palace, Catherine took a second to speak to bridesmaid (and William's goddaughter), Grace van Cutsem, who didn't seem to love the noise.
They greeted visitors
As will be anticipated, royal weddings deliver out celebrities, dignitaries, and heads of state. William and Catherine's marriage ceremony proved to be no exception. At Buckingham Palace following their marriage ceremony ceremony, the bride and groom greeted a line of individuals. Here's the Duke of Cambridge saying good day to the now-former Prime Minister of Australia, Julia Gillard.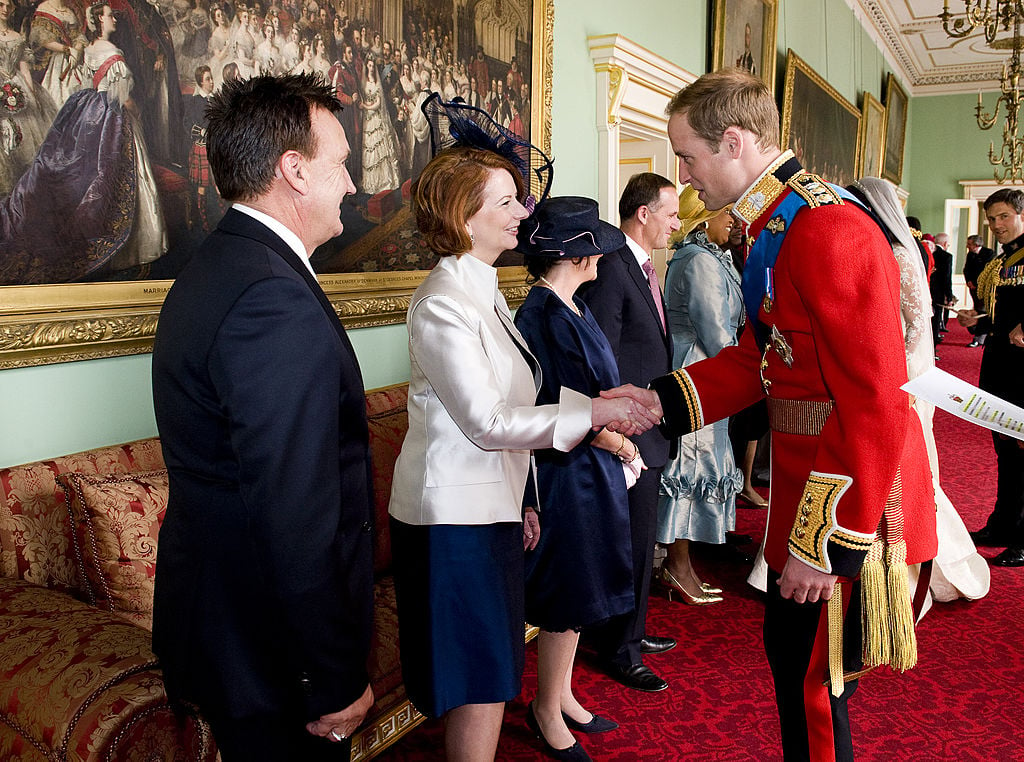 Here's hoping the Duke and Duchess of Cambridge launch a never-before-seen photograph in honor of their marriage ceremony anniversary.