Ryan Destiny earned plenty of kudos lately on social media from followers and contemporaries alike for being candid about experiences in her profession thus far, in addition to giving recommendation. The actress posted an open letter final week that gained plenty of traction.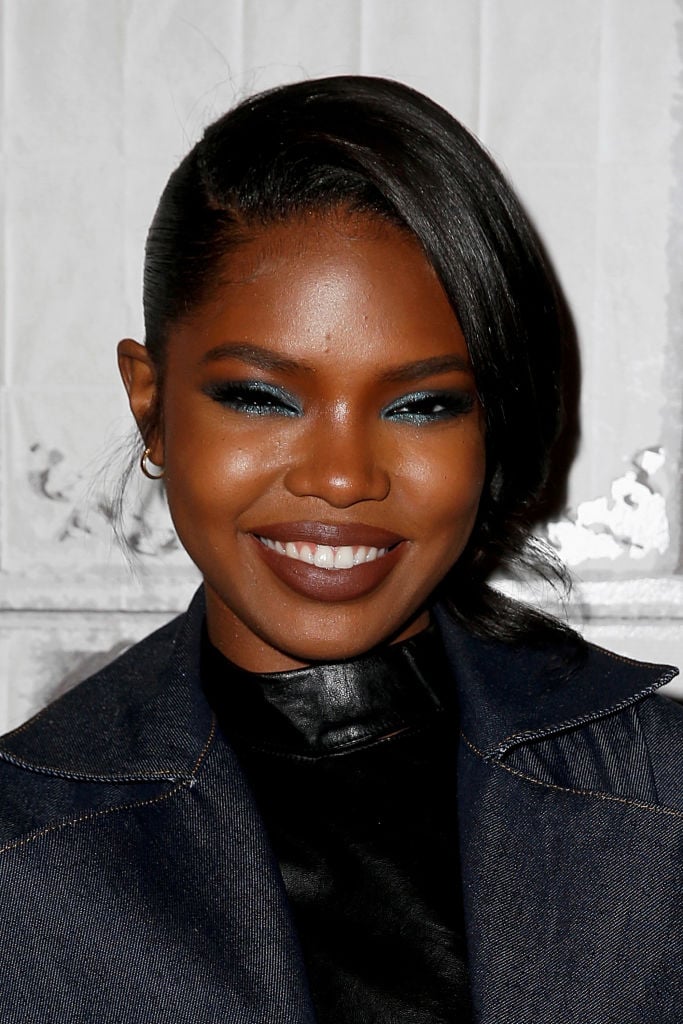 Ryan Destiny is a rising star in Hollywood
Destiny first got here to mainstream prominence as one of many three leads on the Fox drama collection, Star. The collection, which was a pseudo-spinoff of Empire, ran for 3 seasons on the community earlier than it had its run ended. She headlined the collection with Jude Demorest and Brittany O'Grady.
The collection additionally starred Amiyah Scott, Quincy Brown, Benjamin Bratt, Queen Latifah, Miss Lawrence, Luke James, Michael Michele, Stephen Dorff, Lance Gross, Brandy Norwood, William Levy, and Matthew Noszka.
Aside from Star, Destiny additionally had a serious recurring position in AMC's Low Winter Sun. She lately recurred on the third season of Freeform's grown-ish and play the lead in Flint Strong, the biopic on boxer Claressa Shields from Barry Jenkins and Rachel Morrison.
Last week, Destiny posted a letter on social media as a number of Black actresses open up about their experiences. Vanessa Morgan opened up about being the least-paid collection common on Riverdale and Samantha Marie Ware known as out Lea Michele for her habits on the set of Glee.
The actress posted an open letter on social media
Destiny said on Twitter that she was impressed by former Glee star Amber Riley, in addition to Ware, to make statements of her personal.
"This message is to my fellow Black sisters in particular… This goes for any career or work space but I'm speaking from my own experience," wrote Destiny partially. "If you are just now entering Hollywood in any form or plan to… and at some point experience discrimination, appropriation, racism, colorist, microaggressions even if sometimes sadly by your own people… speak up for yourself. I didn't do that. Not nearly as much as I should have. Educate yourself even more. I didn't do that. The times I wanted to perfectly articulate exactly how I felt but didn't know how, frustrated me. Do not continue to 'brush it off' to keep a 'job' or to not piss off 'powerful people. You. Hold. Your. Own. D**m. Power. KNOW. YOUR. WORTH. You do not NEED anyone who contributes to the ongoing passive, tolerated behavior of this white favored industry."
RELATED: 'Empire' Season 6′: Will Fans Ever Get to See the Intended Finale?
She continued, "It's easier to stay silent because we've all seen what happens when Black people hold people accountable. We're the "problem." We lose offers. We lose trade relationships. We lose roles. We lose alternatives. We lose assist. All as a result of corporations and other people don't wish to be held accountable. I refuse to be compliant….I'll arise for me and those that want it in these rooms and areas…Social media assist just isn't going to chop it. KEEP THIS SAME ENERGY IN REAL LIFE. That is the one method true change will occur."
Her former co-stars co-sign her statments
Destiny's former Star co-leads, Demorest and O'Grady, commented on her Instagram post and gave her assist.
Demorst mentioned, "Ryan, this is so honest and so brave. even though you said here you wish you'd done more- i want you to know that the times you spoke up, corrected and stood your ground, right before my eyes, will stick with me forever. i'm better for them. seeing and hearing your experience has challenged me to be better. and I'm sure so many others feel that way. your voice here is powerful, like your voice in real life has been. i can't wait to watch you get every last flower you deserve," wrote Demorest.
"This brings tears to my eyes Ryan. I am so grateful for this statement and your strength. I am so excited how you are going to impact our industry by speaking your truth with integrity. Thank you for speaking your truth. It is worthy. It's the journey and it's just the beginning," wrote O'Grady.