On April 24, Suga of BTS held a livestream on YouTube to speak with followers. During the YouTube Live, he revealed extra particulars about BTS's upcoming album and shared that the band members have began engaged on the brand new album.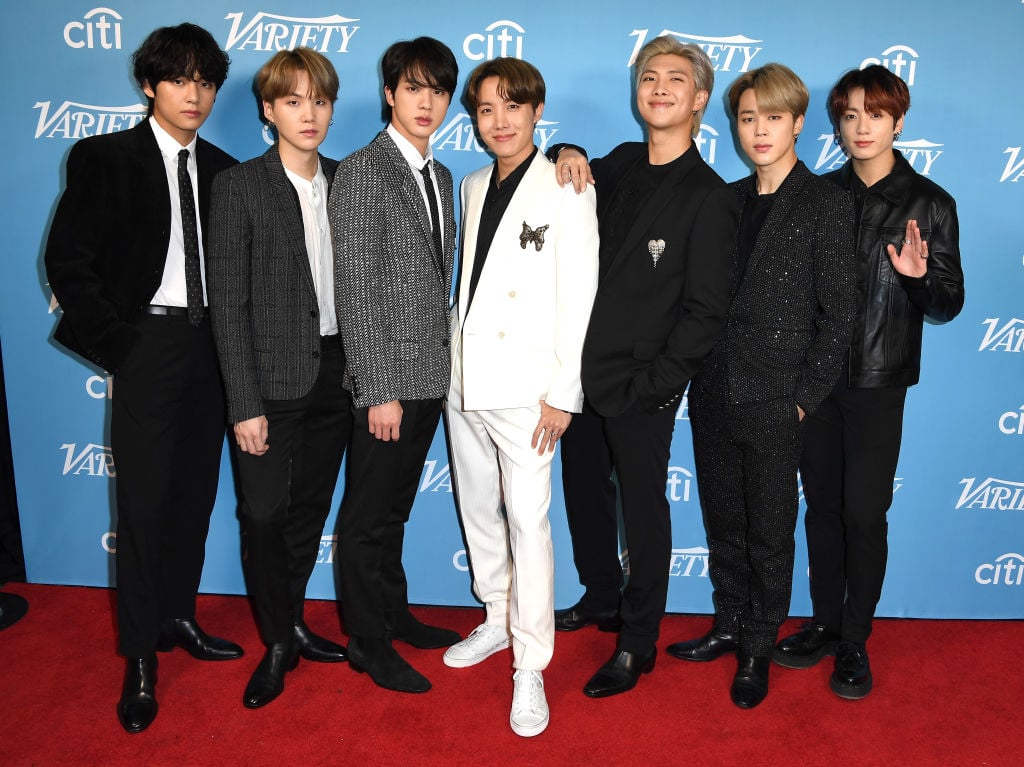 RM revealed the group would launch a brand new album
On April 17, RM held a YouTube Live to test in with followers, and he informed followers that the members would begin doing this weekly. During his livestream, RM revealed that BTS deliberate to make a brand new album.
"To be honest, I'm not sure if I'm supposed to be talking so casually like this but— As many of you probably expected, our album is going to come out. We've decided to prepare for a new album, so we've started preparations… We've kicked it off," RM mentioned.
He continued, "We'll be sharing the process of preparing and stuff, which is a first. I'm a bit torn about how much we should show— But we'll be trying to show you some of the processes that we go through together, from now on… The album will come out, but since we only just kicked off, we don't know what songs we will sing, what the title song will be, what kind of music we'll talk about. None of that has been decided in detail yet since we only just started talking about it."
Suga shared extra particulars about BTS's new album
After RM's YouTube Live, Suga shared much more particulars concerning the upcoming album. The livestream lasted for almost an hour, and for the primary half hour Suga barely spoke and centered on portray a big canvas.
"I get why people enjoy painting," he mentioned. "It's really calming."
Like RM, Suga shared particulars about BTS's album, and he gave extra perception to the group's inventive course of.
"Yes, well, right now we're starting to work again on the album. We started by deciding on the leaders. General manager… Visual general manager? Music general manager? We split it up this way…," Suga mentioned. "Today we discussed among ourselves and made decisions. Related videos will be out soon, so stay tuned!"
Fans are excited for BTS's new album
The BTS members are recognized for writing and producing their very own music. Based on what Suga informed followers throughout the YouTube Live, the members of BTS are much more concerned within the inventive course of for the album than their previous albums. ARMY can even anticipate video teasers for the album to drop quickly.
"NAMJOON went youtube live last week and announced that BTS is working on a NEW ALBUM to be released SOON then YOONGI is live and just announced that its confirmed and a VIDEO TEASER will come out SOON," one fan tweeted.
"THEY ARE WORKING ON THEIR NEW ALBUM??!? and the assigned jobs to themselves, like visuals, production, writing, a fully bts made album," tweeted a fan.
"yoongi said that the new album will be mostly managed by them, they assigned roles to eachother like visuals manager and music manager and trailers would come soon… do you realise how crazy this will be?? an album fully managed by bts?? im so excited," wrote a Twitter person.