During their run collectively within the The Beatles, John Lennon and Paul McCartney didn't simply write songs they sang themselves. Along the way in which, the famed songwriting staff handed off songs to Peter and Gordon, The Rolling Stones, and, in fact, fellow Beatle Ringo Starr.
While most music followers know "With a Little Help My Friends" is a Lennon-McCartney music that includes Ringo on vocals, it's straightforward to miss songs bearing the identical songwriting credit score that went to George Harrison within the Fab Four's early years.
That's as a result of George grew to become well-known for writing his personal materials, together with classics comparable to "Something" and "While My Guitar Gently Weeps." But George's run as a songwriter didn't begin till August '63.
By then, The Beatles' busy schedule was already kicking into gear. As of 1964, they needed to file a number of albums per 12 months. So for A Hard Day's Night John and Paul wrote one to maintain a spot on the file for George.
'I'm Happy Just to Dance With You' is a Lennon-McCartney written particularly for George Harrison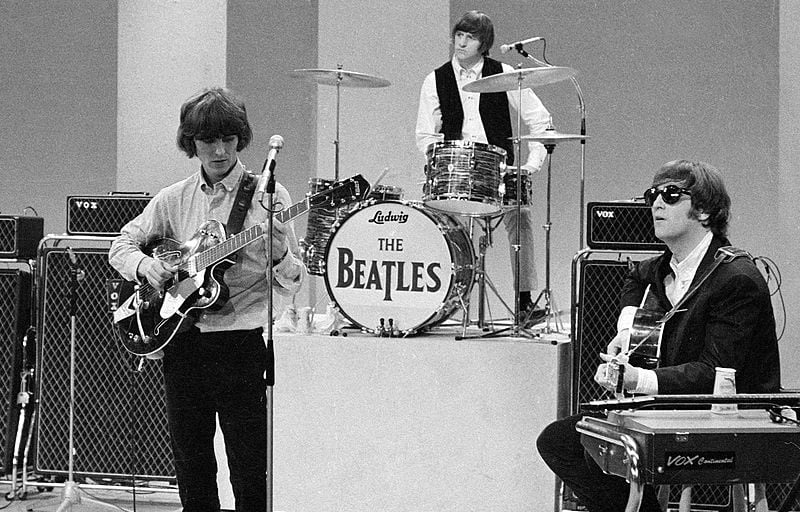 RELATED: The Beatles' Puzzling Decision to Drop 'Leave My Kitten Alone' From Their 4th Album
After touchdown "Don't Bother Me" on the Beatles' second album, George didn't appear to have something for the group's third LP (the Hard Day's Night soundtrack). But John and Paul had cooked up one thing for him to sing: "I'm Happy Just to Dance With You."
"We wrote [it] for George in the film," Paul recalled in his biography Many Years From Now. "It was a bit of a formula song. We knew that in E if you went to an A flat minor, you could always make a song … and this is one of these."
At that time, John and Paul had already moved on from such formulaic materials. "We wouldn't have actually wanted to sing it," Paul mentioned. "The ones that pandered to the fans in truth were our least favorite songs."
In All We Are Saying, John informed Playboy's David Sheff that "I'm Happy Just to Dance With You" differed from songs they wrote and later gave away to different performers. "That [song] was written for George to provide him a chunk of the motion," John mentioned.
John gave George 'Do You Want to Know a Secret' the earlier 12 months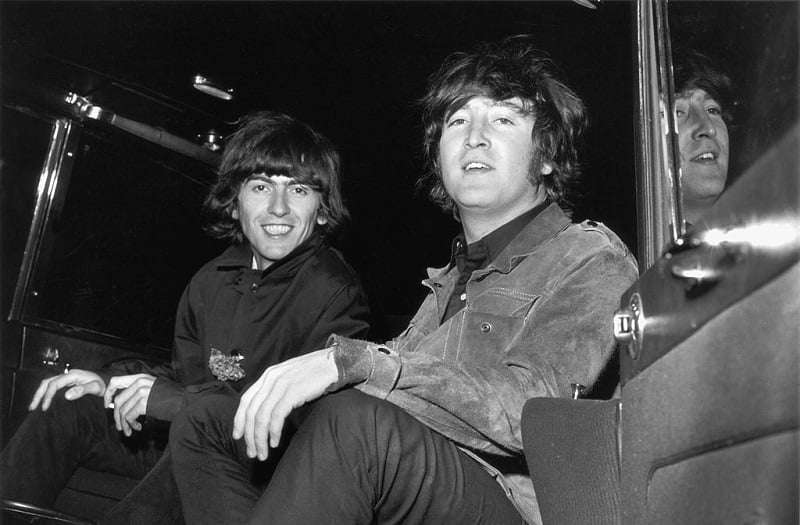 On the Fab Four's first album (1963's Please Please Me), John and Paul took an identical method to the music George would sing. However, on this case, John had a music round he'd written that he didn't need to carry out on the file: "Do You Want to Know a Secret."
"Well, I can't say I wrote it for George," John informed Sheff in All We Are Saying. "I thought it would be a good vehicle for him because it only had three notes and he wasn't the best singer in the world."
While these may sound like harsh phrases coming from John, he shortly softened it. "He has improved a lot since then, but in those days [George's] singing ability was very poor because (a) he hadn't had the opportunity, and (b) he concentrated more on the guitar."
Looking again on these days for Beatles Anthology, George appeared to agree with John's evaluation. "I didn't like my vocal on it," George mentioned of the monitor. "I didn't know how to sing, and nobody told me how to."
RELATED: Why Paul McCartney Sang the Middle Part of 'A Hard Day's Night' Instead of John Lennon