You must look onerous to discover a gentler soul than Ringo Starr. The Beatles drummer has been conserving moods gentle and placing smiles on individuals's faces for some six a long time within the public eye. And he doesn't appear able to cease anytime quickly.
When you learn in regards to the Fab Four's darkest days (roughly 1968-69), you may't assist however marvel how Ringo principally saved his cool as his bandmates had their common eruptions. (During that stretch, Ringo wrote "Octopus's Garden" and crooned the impossibly candy "Good Night.")
From the very starting, Ringo turned well-known for his malapropisms and goofy asides that saved his bandmates laughing. And although the Fab Four rejected Ringo's title for Revolver (he pitched After Geometry), John Lennon did use Ringo-isms for 2 basic songs he wrote.
Ringo doubtless coined 'A Hard Day's Night' in 1964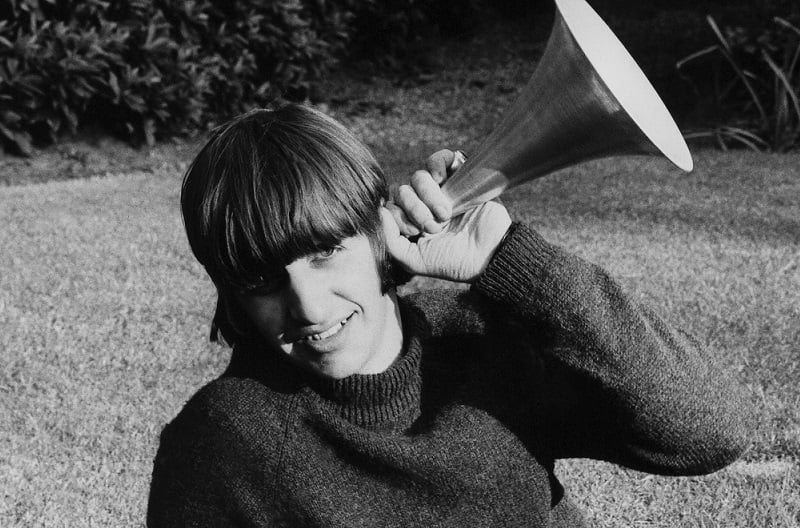 RELATED: Why Paul and Ringo Said the New Beatles Doc Will Be Different From 'Let It Be'
As Beatles milestones go, A Hard Day's Night has to rank excessive on the checklist from the early years. The Fab Four's first movie and smash-hit soundtrack featured the group at certainly one of their peaks in songwriting and total recognition. And it began with the title observe.
"A Hard Day's Night," penned by John in a single evening (doubtless April 13, 1964), wasn't the primary time his followers would hear him use that phrase. As John famous in his 1980 Playboy interviews with David Sheff (collected in All We Are Saying), he included it a e book of tales and poems printed in March '64.
"I had it in In His Own Write nevertheless it was an informal comment by Ringo," John defined. "You know, a type of malapropisms. A Ringo-ism, the place he mentioned it to not be humorous, simply mentioned it."
"A Hard Day's Night," launched summer time '64, would develop into one of many six Beatles No. 1 hits that yr. As for track titles impressed by Ringo, he had one other phrase John used for a track on Revolver a number of years later.
Ringo additionally got here up with 'Tomorrow Never Knows' in a '64 interview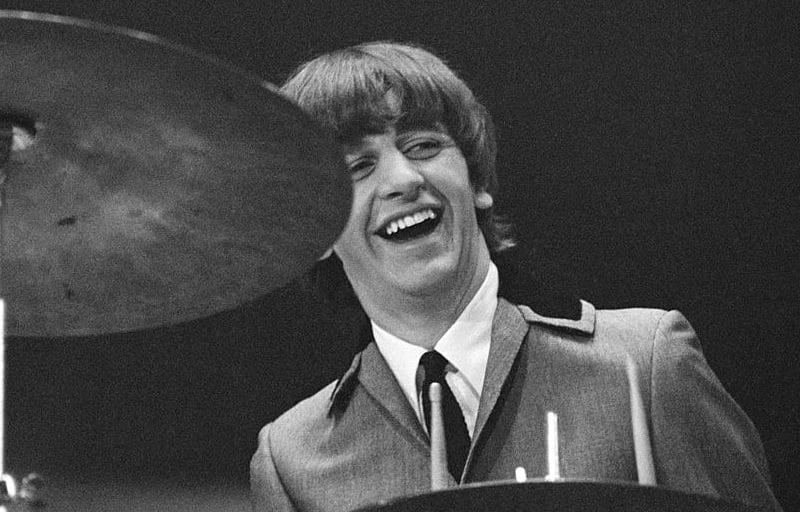 The Ringo-isms didn't solely work for Beatlemania-era songs. When John wrote the psychedelic "Tomorrow Never Knows" for the '66 Revolver classes, he was working with one other quip by the drummer. Ringo dropped that one in an odd little bit of a 1964 interview with the BBC.
"Someone just cut a bit of my hair, you see," Ringo defined (through The Paul McCartney Project). When the interviewer requested the way it occurred, Ringo mentioned the circumstances had been eerily comparable. "I was just talking, having an interview– just like I am NOW!"
From there, John and Paul pretended to begin clipping off locks of Ringo's hair. As they typically did in these days, The Beatles performed the remainder of the interview for laughs. "I was talking and I looked 'round, and there was about 400 people just smiling," Ringo mentioned. "What can you say?"
"What can you say?" John parroted. Then Ringo delivered a zinger: "Tomorrow never knows." John loved it sufficient to drag it out two years in a while the Fab Four's "acid album."
This time, nevertheless, John used the Ringo-ism for a unique cause. "I took one of Ringo's malapropisms as the title, to sort of take the edge off the heavy philosophical lyrics," he informed Sheff in All We Are Saying.
RELATED: Why The Beatles Would Sing Curse Words Instead of Song Lyrics During Live Shows