If you're a Led Zeppelin fan, you undoubtedly have a listing of favourite John Bonham drum components. Given what number of standout songs Bonham had over time, we'd guess that listing is a protracted one. After all, Bonzo didn't waste any time placing his signature on Zeppelin data.
On "Good Times Bad Times," the band's debut U.S. single (and opening monitor of Led Zeppelin), Bonham's savage opening fill and professional bass-drum work introduced the arrival of a heavyweight drummer on the scene. But that was solely the start. "Communication Breakdown" got here on Side Two.
In the next years, he produced extraordinary work on tracks like "Out on the Tiles," "Rock and Roll," and "In My Time of Dying." And when he handed away, Bonham's bandmates rapidly realized that the band had departed with him.
Looking again, Zep lead singer Robert Plant has instructed some terrific tales about his previous friend and bandmate. (Plant stated they met after he seen a teenage Bonham "scowling" at him from the viewers.) And Plant additionally famous his favourite Bonzo drum components from their Zeppelin days.
Plant thought Bonham made songs like 'Kashmir' work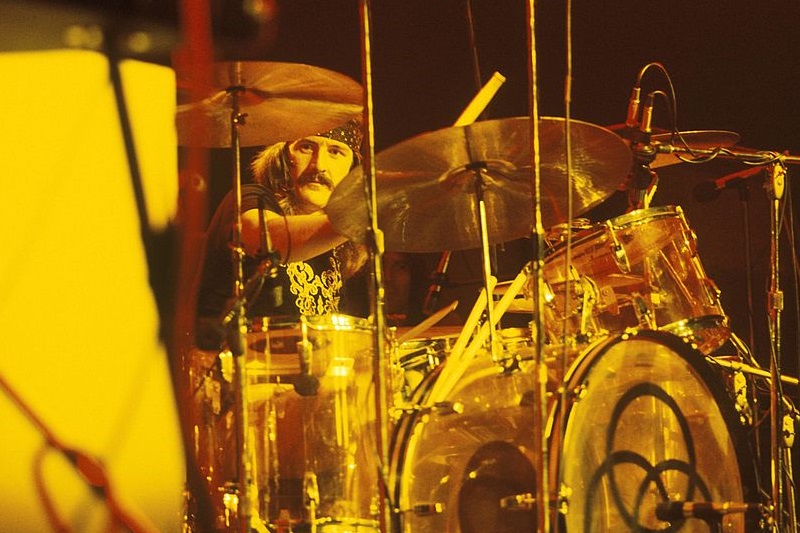 Speaking with Tony Bacon in 1988, Plant described what it had been like listening to Zeppelin within the years since Bonham's demise. He couldn't overstate how necessary he was to the band.
"I can often listen to some Zeppelin stuff and go, well, I thought I would be bored with this by now," he stated. "'Kashmir,' say, or 'The Song Remains The Same.' It's the drummer that makes it." Plant pointed to Bonzo's decisions on the equipment.
"Bonzo didn't start flailing around like a demented octopus, like everybody else was doing at the time," Plant stated. "It's what he didn't play that made him the drummer that everybody now talks about, rather than what he did."
Plant additionally famous the interaction of Bonham and Jimmy Page. "I think he and Page were real close on the riffs and what he didn't play." Yet Plant didn't level to the drummer's most well-known drum components when he picked his favourite.
Plant ranked 'The Crunge' as his all-time favourite Bonzo half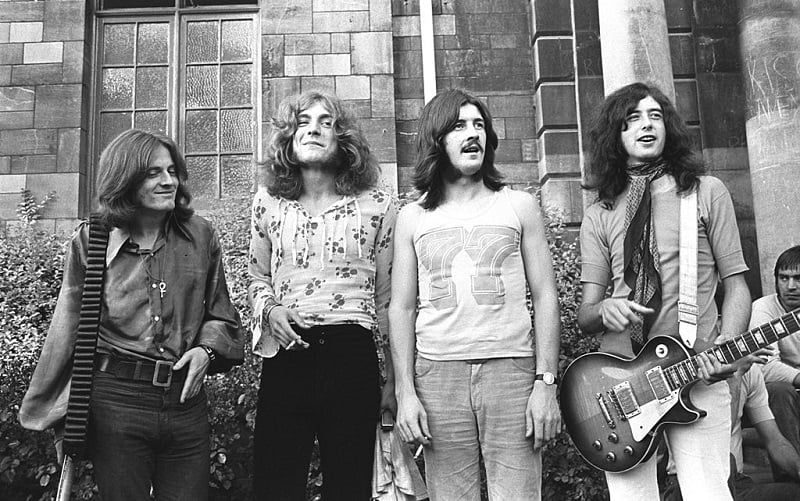 When requested by Bacon to place a Bonham half on the prime of the listing, Plant went with "The Crunge" from Houses of the Holy (1973). He described the monitor as "like a 5/4 James Brown funk thing" earlier than moving into what he cherished about his drumming.
"It's so neat — what Bonzo's doing is great, and the bass drum," Plant stated. "His work was so overly adequate, so extreme, and yet so understated. There were so many different elements of what he was doing. So a fill would only be there if it was necessary, but when it came, well…"
Plant didn't want to complete that sentence as a result of Zep followers can fill within the blanks for him. From his first recorded fill on "Good Times Bad Times," you knew you had been in for one thing particular (generally violently so) when Bonham let free.
But on "The Crunge" you don't get any of the pyrotechnics or flash. As Plant stated, it's as neat as will be. Bonham simply retains that tough rhythm swinging with a really tight use of his equipment. Indeed, if you wish to tune the remainder of the track out, that's positive. Bonham can carry the load on his personal.
Also see: When Led Zeppelin Brought Keith Moon Aboard for a Wild Performance of 'Rock and Roll'