One of The Office's greatest chilly opens is the fireplace drill scene within the season 5 episode "Stress Relief," which aired after the Super Bowl in 2009. The episode begins with a frantic scene that unfolds after Dwight phases an elaborate hearth drill, ending with Stanley struggling a coronary heart assault. The producer, writers, and director revisited the episode to clarify how that scene got here to be.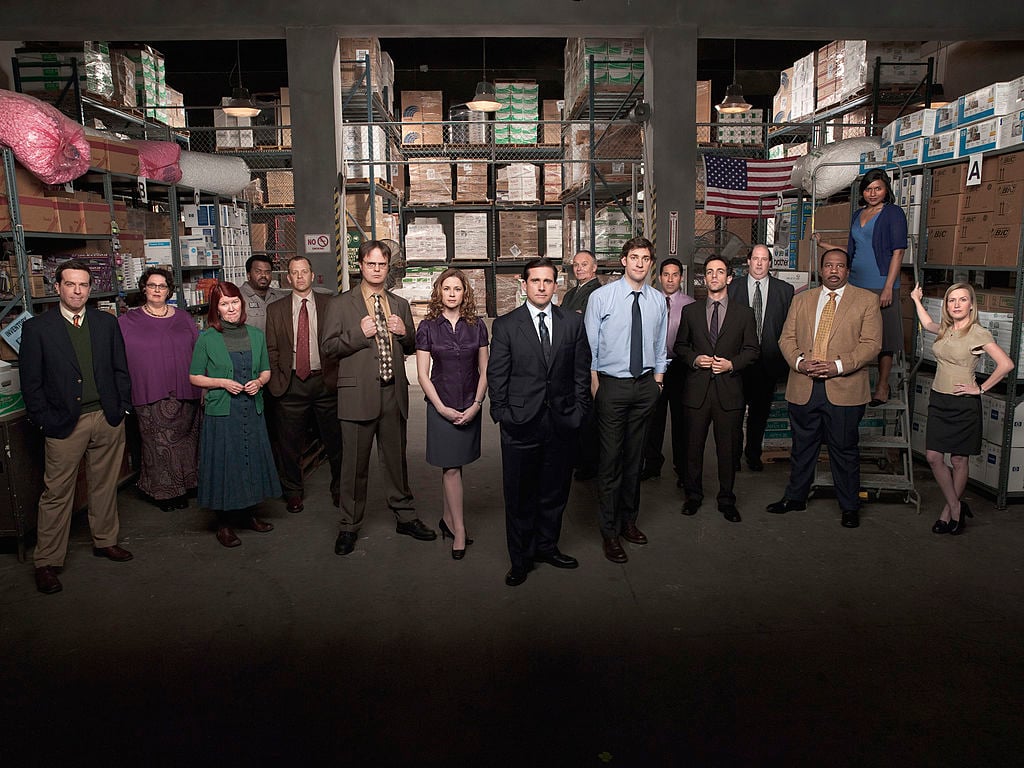 Following the Super Bowl required a giant hook
When The Office received the coveted post-Super Bowl slot, the present's writers and producer knew they needed to have one thing large on the episode's begin to hook viewers and maintain them watching.
In an excerpt from The Office: The Untold Story of the Greatest Sitcom of the 2000s, revealed on Vulture, The Office author Halsted Sullivan defined that producer Greg Daniels instructed the writers, "Look, that is our alternative to kind of re- pilot the present and introduce an entire new group of individuals to The Office. It's essential to have a very grabby opening."
The scene was 'absolute mayhem'
Fans of The Office will always remember the chilly open hearth drill, with Dwight creating a daunting situation to check the workplace employees's response time. Author Andy Greene notes that the scene is "absolute mayhem, complete with Angela desperately hurling a cat into the air, Oscar crawling through the ceiling for help and falling to the ground, Kevin breaking into the snack machine and stealing all the candy, and everyone else desperately trying to find a way out."
Producer Ben Silverman referred to as the scene "insanity," whereas author Anthony Farrell shared that with Daniels' directive to make it "bigger and crazier," they pulled out all of the stops. "So we just started adding all sorts of crazy sh*t happening with the mayhem and the melee, like them using the photocopier as a battering ram and cats falling out of the ceiling. A lot of it wound up getting shot," he shared.
No animals have been harmed within the filming
One memorable second within the scene concerned Oscar climbing
into the ceiling and Angela telling him to avoid wasting her cat Bandit, chucking the
cat into the ceiling solely to have it fall again down.
Using an actual cat was an apparent concern, so that they thought-about
making a $12,000 stuffed animal that regarded like Bandit. They ended up utilizing
two actual cats.
Director Jeff Blitz shared, "In the unique script, Oscar
was already within the ceiling when Angela threw up the cat. They had thought that
it could simply be like a stuffed cat. Oscar would lengthen his leg out from the
ceiling to kick the cat again down. I believed that that would appear actually
mean-spirited. I believed it could simply be actually humorous if the throw is only a
little too robust and so the cat went too far after which got here down."
He continued, "And then I used to be satisfied that we couldn't use
a stuffed cat as a result of it could seem like a stuffed cat being thrown. We ended
up utilizing two actual cats. There was one coach who was standing within the ceiling
to catch the primary cat and one other coach to throw an equivalent cat again down.
Then there was a cat thrower who had an Angela wig and Angela wardrobe on that
we had to usher in for that."
Director/cinematographer Randall Einhorn added, "That whole scene was pandemonium to shoot, but really fun."